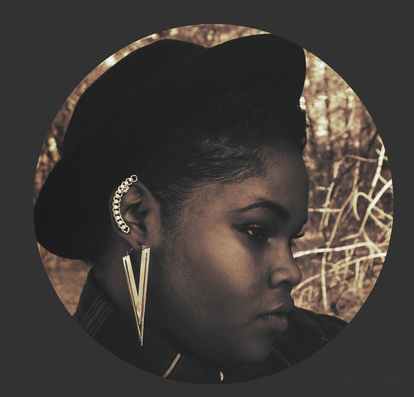 Allow us to introduce you to Re'Lxuise, an exciting new talent and powerhouse vocalist we were recently introduced to. We're proud to premiere the video for "Shakespeare", the first installation of her 3-Part Visual Series "Lxuise" Releasing March 10th, 2015. The Detroit born singer will also be gracing the stage this month at SOB's for our February Sol Village show. Let this post serve as your first taste of this exciting future star, and be on the lookout for more in the coming weeks.
Full Bio
Singer/Songwriter Re'Lxuise (Re'Louise) is a Detroit raised, Atlanta dwelling vocal phenom with an entire career of opportunity lying effortlessly at her feet. This budding songstress is a newly singed ASCAP songwriter who pulls inspiration from the likes of Stevie Wonder, Donny Hathaway and Whitney Houston. In her earlier years Re'Lxuise grew up singing in church and housed her talents under Detroit's High School for Fine and Performing Arts; a niche school that has produced the likes of American Music Award winner Aaliyah and many more. Introduced to the music business at the tender age of three by her father, long time instrumentalist of Aretha Franklin; Re' became captivated by song-writing, vocal artistry and grew a passion for entertainment.
Re'Lxuise' voice is defined as sultry and soulful infused with a twist of modern "R&B" essence that captivates your ears at first listen and leaves you lingering at the bottom of her deeply polished baritone vibrato. Now in the midst of studio production, Re' admits that she wasn't always sold on the idea of having a career in music. She states, "when I was younger I didn't think it was ok, so I told my parents I wanted to be a doctor". By surprise, Re's parents supported her passion for music and urged her onwards. Re'Lxuise defines music as her escape; a personal way of expressing herself when words are unable to depict emotion.
With an energetic, emotional and relatable style of singing, Re' wants to bring back music that makes you feel again. "People want to feel, they want to understand it, they want to relate to it. I want my music to stand for feeling and mostly, the feeling of love. It's always an amazing thing to feel love" says Lxuise. In preparation of her debut self-titled EP, "ReLxuise" releasing early March 2015, this hidden gem is ready to warm herself into the hearts of listeners across the country, release a full fledged LP and tour the country. "Re'Lxuise" the EP is described as "giving a piece of me without giving all of me" exclaims the R&B crooner. "I believe it will be a great introduction to who I am as an artist and as a person". Re'Lxuise' advice to newcomers in the business is to follow your heart and know that when you are creating, do something that makes you happy.
This is the unfinished story of…Re'Lxuise!