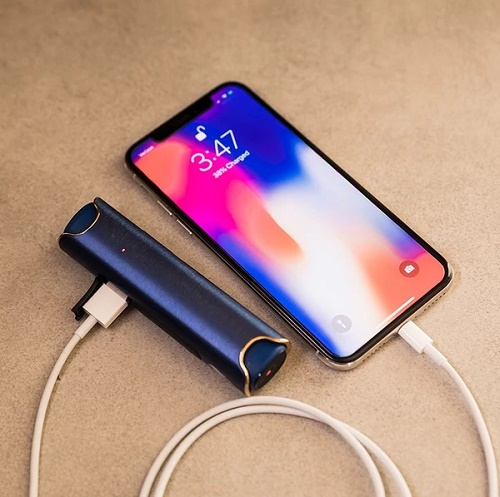 We recently reviewed a pair of xFyro XS2 earbuds. These wireless earbuds have been advertised as waterproof which intrigued us as we had never heard of such a feature before. So before we dive deep into the review of the headphones, let's just confirm one thing: Yes, these headphones are indeed waterpoof. You can wear these while you're at the gym, showering or at the pool. However, we should note that it isn't possible for music to play when you're physically underwater but that goes without saying for any wireless earbud.
Generally speaking, for earbuds we look at a handful of factors before deciding whether it's worth the purchase: features, battery life, price and most importantly sound quality!
When it comes to features, the xFyro XS2 earbuds work just as advertised. Along with the previously mentioned waterpoof functionality, the wireless earbuds connected to my bluetooth device effortlessly. There were no range issues with the bluetooth connection as long as we were reasonably close to our phone. The xS2 also come with a case that acts as storage as well as a charging device for the earbuds. The earbuds magnetically stick to the each end of the cases which gave us peace of mind that they wouldn't randomly fall off. Another cool thing about the earbud case is that there are two USB outlets which means it can also be used as a power bank for your phone. It's not the most necessary feature in the world, but it is nice to have as it'll allow you to carry less items around.
The battery life is very solid on these earbuds. As per the xFyro website, the earbuds are supposed to run for 8 hours after a full charge and that appears to be true. We used it at the gym every day for almost a whole week without needing to recharge the earbuds. The power bank that the earbuds come with can also hold up to 50 hours of power for charging, so you won't need to charge the case every often which is a big positive. The case requires a micro-USB cable for charging, but luckily for us it's included in the box already.
As for sound quality, it was just average for our standards. The versatility that we mentioned earlier is nice, but you shouldn't get these confused for premium headphones if you're simply looking for great sound. We were disappointed with the sound quality due to the pricing of these earbuds. The retail price for these xS2's is roughy $250 which is incredibly steep for the sound quality provided (Edit: These are now priced at $99). The earbuds are easy to put on and there are three earpiece sizes included in the box, but none of the fits led to an improvement in sound quality. If sound is more important to you than the waterproof from these earbuds, they probably aren't right for you.
If you are still interested, you can check out the earbuds by clicking here and use our promo code YKIGS for a 10% discount.