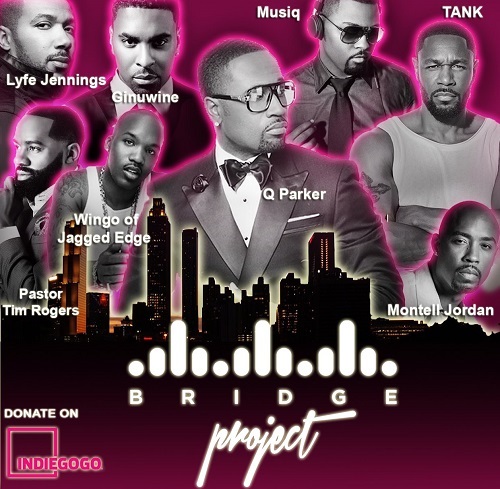 Ever since Q. Parker from 112 took a hiatus from the group, we've been closely following what he's been working on as a solo artist. He now officially announces his exciting new venture called The Bridge Project.
The Bridge Project is a musical and visual documentary that displays the arcs and gaps, between three of Black Culture's most foundational elements brotherhood, R&B, and Gospel music. It has your favorite R&B singer collaborating with your favorite Gospel singer to create a body of work, and action, that shifts the way we view music.
In his own words, Q. Parker shares:
After being in the music industry in one of the most influential R&B groups of the last 20+ years , I noticed a large gap in three of our culture's most impactful spaces – the space between brotherhood, R&B and Gospel music. In a time where division and noise is fighting to drown out unity, I believe we have to combat that in numbers by bridging that space. This brings me to the Bridge Project.
Special guests who are lined up to be a part of The Bridge Project include: Musiq Soulchild, Ginuwine, Montell Jordan, Tank, Pastor Tim Rogers, PJ Morton, Bobby V, and Richard Wingo from Jagged Edge to name a few.
The creative team is currently seeking fan support and contributions to raise production financing for this unique documentary.
Stay tuned as we await more from this exciting project!