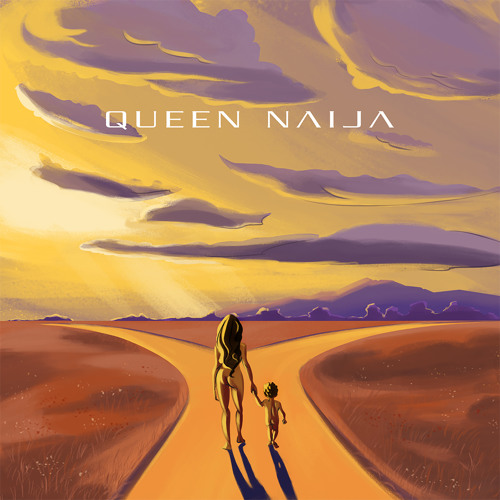 Emerging r&b star Queen Naija has just released her self titled debut EP via Capitol Records. The five song project includes her latest single "Karma" which recently reached the top of Billboard's Emerging Artists Chart. It also features her smash hit debut single "Medicine".
The 22-year-old Detroit native has been named YouTube's Artist on The Rise for the month of August.
Queen began singing in church at age three and writing her own songs in third grade. She recalls, "At first I mostly wrote love songs about boys – I was really boy-crazy – but after a while I started writing from my own life. I wrote about not having money and struggling through that, and about growing up without a dad. My music came from experiences I had personally gone through."
Her focus shifted when she and her former husband found fame online with their popular YouTube channel. But when their marriage fell apart last year, Queen returned to her lifelong passion and self-released "Medicine," a song detailing her side of the story.
Within three weeks, "Medicine" debuted at No. 45 on the Billboard Hot 100 – a remarkable accomplishment for an unsigned artist. "With its hip-hop infused beat, silky, lip-glossed vocals and Instagram caption-ready lyrics, the song checked all the boxes for chart success," observed Billboard, which hailed the track as "a 2018 variation on Beyoncé's 'If I Were A Boy.'" Spotify streams of "Medicine" now exceed 13 million, radio spins on Pandora are nearing 20 million and views of the official video have topped 50 million.