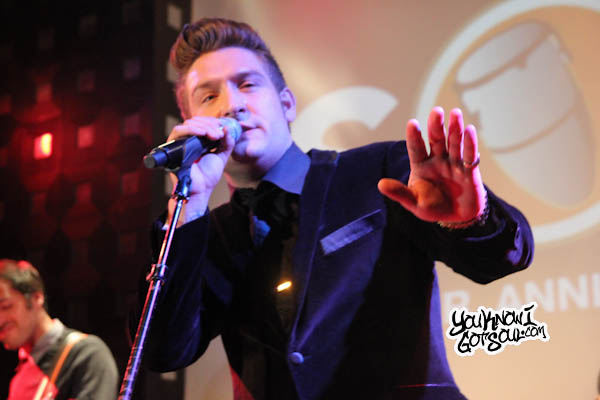 We received some very sad news yesterday to hear that singer Alex Boyd had died from an apparent fatal motorcycle accident. We were first introduced to Alex's music when he released the single "I Wish I Knew" which we chose as one of our top r&b songs of 2012. We got a chance to know Alex after discovering the single, covering a show he headlined at SOB's in late 2012 and also interviewing him that same night (see below for video). What we remember most about that evening was how emotional Alex got on stage since all of his RCA Records family was in the house to support.
When things didn't work out for him at RCA and he was released the following year, we kept in touch with Alex and he shared with us some of his plans for the future. Despite the obvious emotional blow of having to move on without the label backing, he was able to get his album back and still planned to release the project "Commit Me". He had been exploring options on whether to pursue another deal or continue on as an indie artist. Most importantly, he was extremely humbled by our continued support and made an effort to show us that over the past year.
Ivan Barias, who produced "I Wish I Knew", shared the following about his time working with Alex:
"I've never been around someone as passionate about their music as Alex was. He was gifted beyond description. Unfortunately the world didn't get a chance to fully appreciate hi talents and his untimely exit will deprive a lot of people from experiencing first hand how accomplished he was. He will be truly missed."
Unfortunately the world will never get to experience his talents to the fullest, but his music that he left behind will live on forever. We pay tribute to Alex Boyd, a young talent gone way too soon.