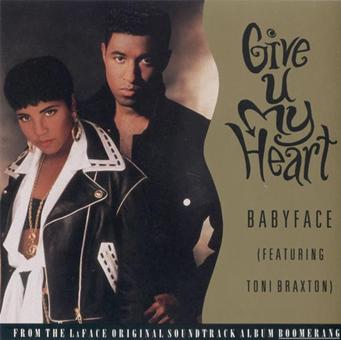 Babyface and Toni Braxton's collaborative album "Love, Marriage & Divorce" in 2014 was certainly a triumphant coming together of two artists who had extensive history. The lead up to the album caused plenty of excitement among r&b lovers, and the end result lived up to the hype.
It's easy to forget that the pair began collaborating together over two decades prior to that. In fact, Babyface signed Braxton to his then label LaFace Records where he helped craft her legendary self titled debut album. Songs like "Another Sad Love Song" and "Breathe Again" helped certify her as one of the greats of her generation.
Prior to that however, Babyface and Braxton linked up for music for the Boomerang soundtrack, including their duet "Give U My Heart". Although there have been a few remixes to the song released, we've managed to uncover the rare "Soft Mix" which as you can hear, has a more toned down production than the original.
The two have hinted at a sequel to "Love, Marriage & Divorce" which is supposed to release in 2017. However, there is no official word on when or if that will happen. For now we can only hope.