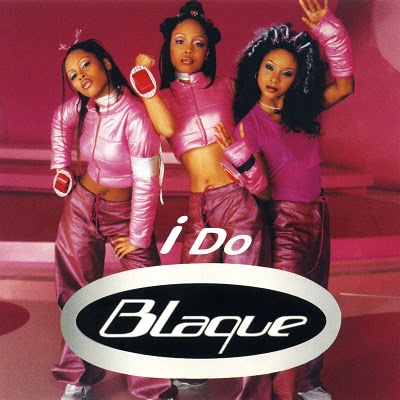 Years after she'd help to make TLC one of the most successful girl groups of all time, Lisa "Left Eye" Lopes helped introduce another girl group, Blaque. The group featured a lineup of Shamari Fears, Brandi Williams and Natina Reed, and their self titled debut in 1999 went platinum.
One of that album's singles was the song "I Do", chosen as the final selection of the album. Although the version of the song with mentor "Left Eye" did not appear on the album, her guest verse came on the video version of the song, and you can hear it above. Essentially it is the same song, but always good to hear something from the legendary "Left Eye".
The group would fail to find the same success in the coming years. Their sophomore album "Blaque Out" found extensive delays, and the untimely death of their biggest champion Lisa "Left Eye" Lopes in 2002 also made it tougher.
The group took another major hit as they approached a comeback a few years ago when Natina Reed passed away as well. We had the honor of conducting her final interview a few years back.