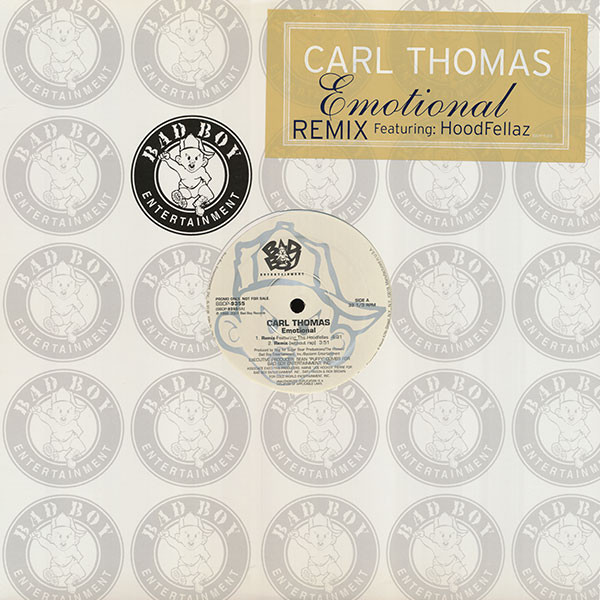 Following a stint with his initial group The 4Mula, Carl Thomas became a standout crooner on Bad Boy records. He was literally everywhere; singing hooks on just about every rapper's hit single.
Fast forward to 1999 and he had immediate success with his single "I Wish". The song reached the top of the R&B Charts and remained there for six straight weeks. That was the standout from his debut album "Emotional", which also had a hit single of the same name.
For the purpose of this post, we highlight a lesser known version of "Emotional", a remix produced by Yogi and featuring The Hoodfellaz. The song was only available on a promo edition vinyl which included the remix and the original. If you listen closely to this version of the song, you can hear it was inspired by Pete Rock & CL Smooth's 1992 hit "Straighten it Out".