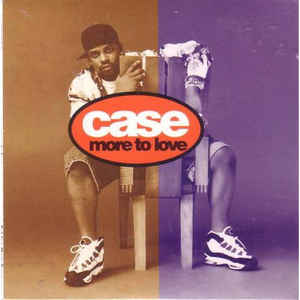 Case will forever be linked with Mary J. Blige in r&b history due to the breakout success of his original single "Touch Me, Tease Me" which featured her as well as Foxy Brown. Not only that, but Mary J. Blige would go on to help with the writing on his self titled debut album which released in 1996.
If you listen closely, you can even hear her vocals featured on the album's first single "More to Love". Although the single didn't achieve the same heights as "Touch Me, Tease" me, it helped to lay the foundation for what would become a legendary career to date.
For the purpose of this feature, we've found a rare remix to the song produced by Teddy Riley and featuring a rap verse from Nutta Butta. This is actually one of two remixes that Teddy Riley created, the other called the "Teddy Riley and JB Remix) which features a rap from Queen Pen. These were only available on limited versions of the CD single.
In case you missed it, Case recently joined us for a special podcast where we hosted the first annual r&b draft. Listen to him select a roster of r&b artists as if he were putting together his label.