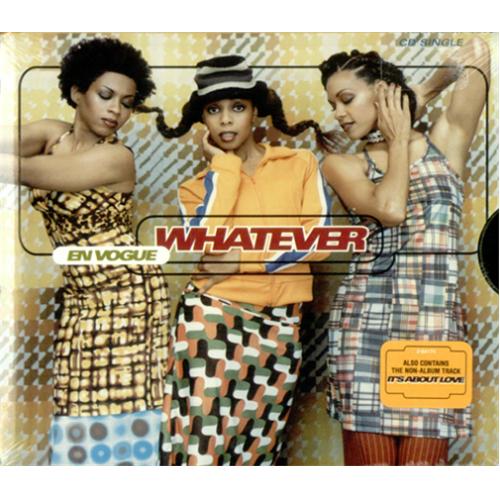 Since legendary r&b group En Vogue have been in the news recently, it's only right we take a look back on one of the group's rare gems. Take a listen to the unreleased song called "It's About Love" which has widely gone overlooked through the years.
The song, which was produced by Ivan Matias & Andrea Martin, was not included on any of the group's albums and can only be found as the B-side to the CD single of "Whatever".
Even though only three members are pictured on the single cover for "Whatever", you can hear Dawn Robinson's vocals on the song. She departed the group prior to the song being released as a single in 1997.
En Vogue has actually been in the news recently on a number of occasions. The remaining members of the group, which includes Terry Ellis, Cindy Herron, and Rhona Bennett, are planning to release a new album called "Electric Blue" this Summer.
Additionally, former member Maxine Jones is planning for the release of a book called "A Smart Girls Guide to Girl Groups" in the coming months.
Former member and lead singer Dawn Robinson hasn't been nearly as active as the rest of the group. Although she appeared on R&B Divas in 2013, she has not released solo music since her debut "Dawn" in 2002.