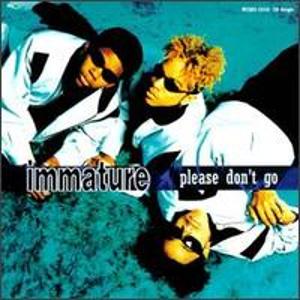 It's sometimes easy to forget how much success Immature had from such a young age. Prior to even hitting their teenage years, Marques "Batman" Houston, Jerome "Romeo" Jones, and Kelton "LDB" Kessee already had hit records.
The success of the group of course paved the way for Marques Houston to have breakout success as a solo artist.
The group proved they weren't finished, and came back together in 2015 for an EP as well as to perform shows.
Here you can check out a rare remix by the group of their 1995 single "Please Don't Go" from their 1995 album "We Got it". The song gets a hip hop flavored remix from Chucky Thompson who's most notable for his affiliation with Bad Boy's Hitmen producers.
In case you missed it, we had a very in depth interview with Producer Chucky Thompson a few years ago. He discussed his introduction to Puff Daddy and Bad Boy, creating for Mary J. Blige and the Notorious B.I.G., and much more.
We also caught up with Immature for an interview during the release of their EP.