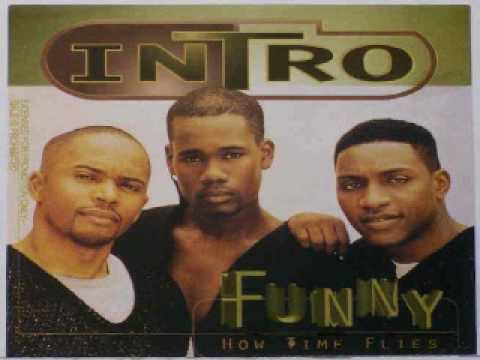 When you look around the r&b scene today, there are very few r&b groups. The reason for this occurrence is debatable and there certainly is a void that's been left.
This is in stark contrast to the 90's when male and female r&b groups truly thrived. We're lucky that many of the successful r&b groups of that era are still together and creating music, and Intro is one of those.
While it's true that the group will never truly be the same once they lost lead singer Kenny Greene to complications from AIDS in the early 2000's, the group have continued to carry on creating new music and performing their timeless hits.
One of those hits in the song "Funny How Time Flies" which was contained on their sophomore album "New Life" from 1995. We've managed to uncover a rare version of the song called the "Slow Mix" which apparently was only limited to being included on very few versions of the single. The more known remix of the song actually features a rap from a young Lil' Kim and was produced by DJ Clark Kent.
The remix version we present here today is a nice slowed down version in comparison to the original which was more uptempo. It actually makes us reminisce to also how rare slow jams are today, and we recently discussed that topic in our latest podcast.