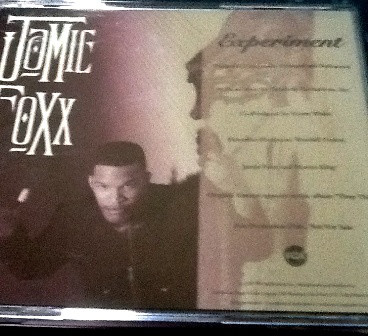 When Jamie Foxx was still establishing himself as an actor in the early 90's, many don't realize that he also released his musical debut in that time period as well. The debut album "Peep This" came out in 1994, but unfortunately didn't fare well on the charts, and has gone mostly overlooked save for true r&b lovers.
Fortunately in the years to come his acting career would take off making him a household name. So when he returned with "Unpredictable" 11 years later in 2005, it was a huge success.
For the purpose of this rare gem though, we take a look back to a song from his debut. "Experiment" was chosen as the second single from the album, and we've managed to dig up an obscure remix of it that was only included on a limited remix edition single. It's produced by a young Tricky Stewart, which just goes to show that he's been making hits for well over two decades now. Unfortunately we only have this snippet of the song to share, but that happens sometimes when dealing with rare material.
It's interesting to look back on singers who made a name for themselves in acting before trying their hand in music. We just interviewed Demetria McKinney who is currently in the process of making that same transition.