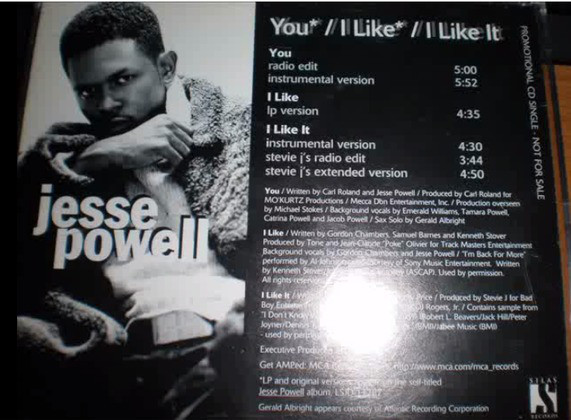 Whatever happened to Jesse Powell? That's a subject our good friend Edd over at Soul In Stereo tried to tackle a few years back, but came up empty.
It's actually interesting that in the era of social media, we'd have no idea where an artist is or what they've been up to. In fact, a quick Twitter search doesn't bring up any relevant results for Jesse Powell the singer.
What we do know about Powell is he released his self titled debut album in 1996, and his sophomore album "Bout it" from 1998 went Gold and included his biggest hit "You". "JP" followed in 2001, and "Jesse" in 2003, but he's essentially vanished since.
Regardless, a lot of what we like to do here is reflect back on some of the previous gems that were left behind. On his debut album, the third single released was called "I Like It". Here we have a remix version of the song blessed with the Bad Boy touch courtesy of producer Stevie J. and also backing vocals from the legendary Kelly Price.
Until next time, we'll continue to do some further digging and see if we can come up with any recent news on this former Grammy nominee.