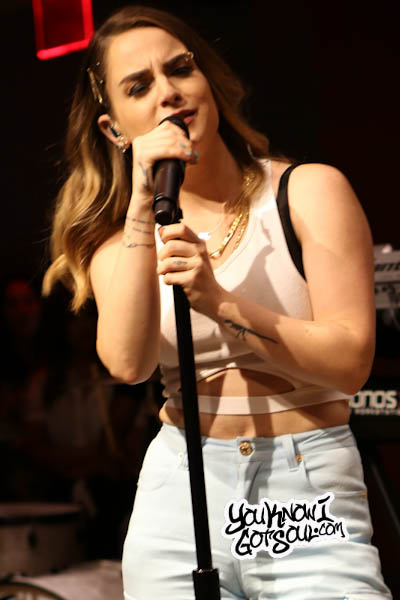 The origins of this song are a bit unclear, but it can be assumed that JoJo originally recorded "What You Do" for her third album, which was put on hold due to her issues with label Blackground. The song, which was written by Ne-Yo and produced by Chuck Harmony, would eventually get recorded by soul singer Chrisette Michele for her 2009 sophomore album "Epiphany". In fact, she even chose the song as a single and released the video.
Even though JoJo and Chrisette have different styles, JoJo is able to pull off the soulful song effortlessly. She's become very underrated as a vocalist, and songs like "What You Do" allowed her to showcase that beautiful sonic.
In more recent JoJo news, her label dispute with Blackground is behind her and she's now with Atlantic Records. She recently released a trio of new singles, which she's calling a "Tringle", and released a video for "Say Love". JoJo is also heading out on the road to tour in the coming months.