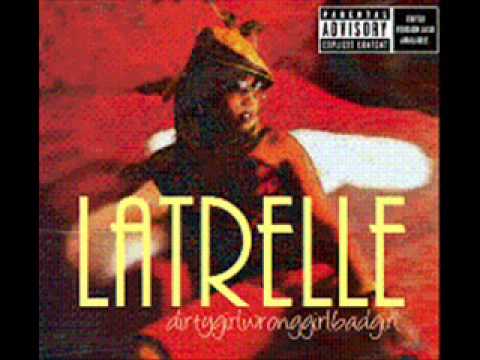 When Justin Timberlake released his debut solo album "Justified" in 2002, the production team of Pharrell Williams and Chad Hugo, aka The Neptunes, played a huge role. They produced seven of the albums 13 songs, including the singles "Like I Love You", "Rock Your Body", and "Senorita". One which didn't get chosen as a single which they produced was "Nothin Else", and we've chosen the demo of the song as a rare gem for today.
The vocals you hear on the track are those of Latrelle, an r&b singer who was originally signed to LA Reid at Arista after meeting Babyface. The Neptunes happened to produce five songs on her debut album "Dirty Girl, Wrong Girl, Bad Girl" from 2001 including the singles "House Party", "Dirty Girl", and "Infatuated". Although she is not credited for writing "Nothin Else", she's known as a writer and it was originally meant for her album, so it's a curious situation.
Today, Latrelle goes by Mz. Munchie and she tours as a background vocalist with many top artists including Pharrell and Stevie Wonder.