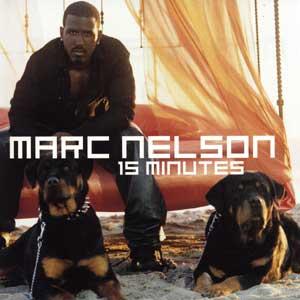 If you've listened to any of our recent podcasts, you might have noticed we'd begun a "Where Are They Now" segment taking a look at an artist we hadn't heard from. Marc Nelson is certainly one of those artists you could ask about.
On the surface, he hasn't released any solo music in nearly a decade. But if you've followed r&b lately, you'd notice he reunited with Az Yet who put out the album "She's Magic" in 2016. He's also continued to do shows with Boyz II Men, the group he was originally part of in the late 80's before departing.
Without a doubt, Nelson's most successful solo single was "15 Minutes" from his debut album "Chocolate Mood" in 1999. Here you can check out a promo remix version of the song produced by the legendary Teddy Riley.
There is no word on if Marc Nelson will get back to doing solo music. However, you can check out an interview we did with him years ago, where he discussed some of the other ventures he was into.