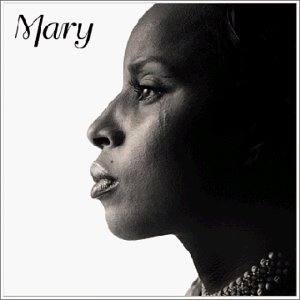 When Puff Daddy began the creation of his artist Mary J. Blige's sophomore album "My Life", one of first things he did was enlist his recently formed production team The Hitmen to help craft the backdrop. A bulk of the work fell to producer Chucky Thompson, who would help create the singles "I'm Goin Down", "Mary Jane (All Night Long)", "You Bring Me Joy", "I'm Goin Down" and "My Life". He had so much success on the album that Puffy ended up having Chucky produce most of Faith Evan's debut album "Faith" the following year.
Years later, Chucky Thompson would go on to produce another song for Mary J. Blige, but this one being an obscure remix. "Your Child" was the final single on Mary J. Blige's 1999 album "Mary", and the obscure "Chucky Thompson's Late Nite Mix) is an overlooked version of the song in favor of the Ghostface Killah remix.
Also of note of this version is the use of the sample of Rose Royce's "Love Don't Live Here Anymore" from 1978. Remember the work we mentioned he did on Faith Evans' debut album, where she released a cover of the Rose Royce song? Well that was actually one of the few songs that Chucky did NOT produce, so it makes for an interesting twist.
In a previous interview with Chucky Thompson, we talked to him about his original work with Mary J. Blige on her "My Life" album. Check out him explain how it all came together.
Chucky Thompson: My goal with that album was basically for everybody to feel like it was an "Ok" album. Pretty much I had a lot of the production for the "My Life" album done when I met Puff, these were ideas that I just kinda creating and coming up with. As the opportunity presented itself, I would play more songs just to see if they would like them. I developed a relationship with Mary as well. It was one of those things where he could deliver me Mary and I felt that was where my production and my talents were leading me at the time. Ima be real, God was in the room. *Laughs* They talk about luck, opportunity meets preparation and that's exactly what it was for me to be able to work with Mary, and for her to be the type of artist that she was, and for Puff at that time to be where he was in his career. It was like three entities kinda vibin at the same time and we all understood each other. The more that I worked with Mary; the more I realized that she was like my sister almost. She was the one out of her family that had a lot of talent; I was the one that had crazy talent in my family, so we connected on that level. Like I said, I was offended with a lot of the comments that were made about her first album. I wanted to change that, I wanted people to understand that she was and is one of the greatest talents out here. She may be young and she may be from the hood and all of that but don't get it twisted with her talent and how far she can go. I guess with that "My Life" album I just wanted to get that point across that she could really sing and that it was not about how she was dressed or anything like that. That was just one part of marketing for her but it has nothing to do with her talent. That was the goal I had set, I just wanted people to feel it was an "Ok" album and I wanted people to walk away understanding that she was more than just rapper/girl singing.