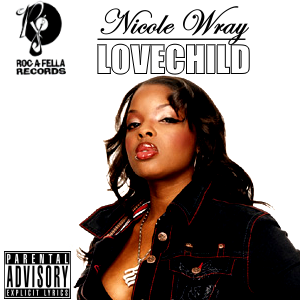 Nicole Wray certainly has been through a lot in the music industry. She originally signed to Missy Elliott's The Goldmind record label as just a teen, where she released her cult classic debut "Make it Hot".
Although her sophomore album "Elektric Blue" got scrapped and she parted ways with the label, she bounced back on her feet with Roc-A-Fella Records. Unfortunately, the "LoveChild" album she created while there got scrapped as well. That project has actually floated around in the years since, and really defines the potential that Nicole Wray had for even greater things.
The focus of this feature though is a song from that era called "Regrets" featuring Jay-Z. Released in 2004 for promo only, the song actually samples Jay-Z's "Regrets" from his debut "Reasonable Doubt" and even borrows his third verse. As a result, its tabbed as the "Third Verse Mix".
Fortunately despite her setbacks, Nicole Wray has allowed her true talents to shine in recent years. In fact, she just released her latest album "Queen Alone" under the moniker Lady Wray.
Prior to that, she partnered up with fellow singer Terri Walker to form the duo Lady and they released a project together.