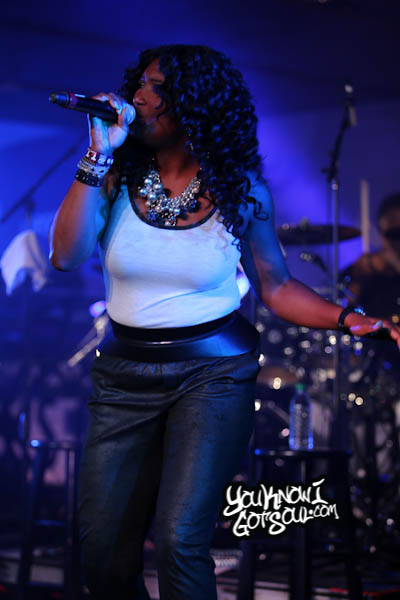 It is undisputed that SWV is one of the top female r&b groups of all time. Coko, Taj and Lelee dominated the 90's, selling over 20 million records before disbanding as a group in 1998.
From that point forward, each of the group's three members would go on to pursue solo careers and various other ventures. However, Coko, the noted lead singer of the group, would be the only one to release a solo album.
For that reason, it gets overlooked at times that both Taj and Lelee are extremely talented in their own right. Today we feature a rare gem from Taj with the song "Cloudy Days". We get the rare opportunity to hear her shine on her own and also wonder why she never moved forward with a solo project.
As for "Cloudy Days", the song was actually recorded for the obscure soundtrack to the movie "The Reverend Do Wrong Ain't Right" from 2000.
We actually caught up with Taj for an interview a couple of years back, and discussed a new group she was introducing at the time, as well as her work with SWV.