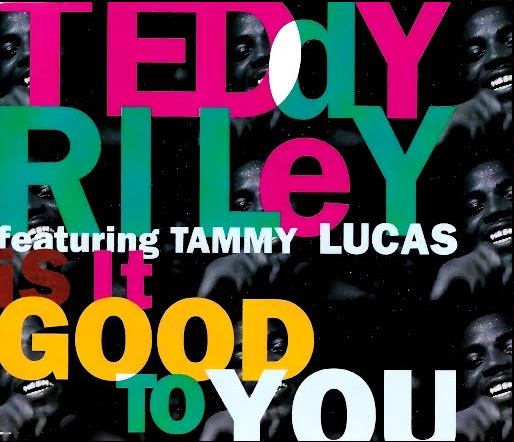 Seemingly from the start of his career, Teddy Riley began working with the talented singer Tammy Lucas. She'd begin writing and providing backing vocals to songs he'd produce, but that work culminated with the song "Is It Good To You" from 1991.
The original version of the song was included as part of the star studded "Juice" soundtrack. The project is considered one of the greatest soundtracks of all time and includes artists like Naughty by Nature, Eric B & Rakim, Big Daddy Kane, Aaron Hall, EPMD and much more.
Here is a little known remix to the song called the Lucasade Mix. The song features slight contrast in production to the original, for which a video was released for.
As for Tammy Lucas, you might be wondering what she's been up to in recent years. We caught up with the singer for a pretty extensive interview last year, giving us the background on her career. She mentioned her start working with Teddy Riley:
We did a few things and Guy was just getting started. I did some of the vocals on the first Guy album. We did a bunch of stuff together. We did something with J.T. from Kool and the Gang. Teddy was getting a lot of work and that was before Virginia Beach. Then we took a little break from each other and then he had the Michael Jackson thing. He called me onto that and we went down to LA and we met Michael Jackson and the engineer Mr. Swedien. We got a lot of open tracks. Teddy and Michael were working on his album and there were a million different tracks. They gave us a lot of open tracks. "Remember the Time" was one and "Joy" was another one. I'm not sure what the other one was, but I took the stuff back in my little cocoon. I wrote "Joy" and Bernard Belle wrote "Remember The Time". We co-wrote those with Teddy and Michael Jackson. That's something I'm really proud of. "Joy" didn't make the "Dangerous" album and then Blackstreet recorded it years later and I think it was a number one song