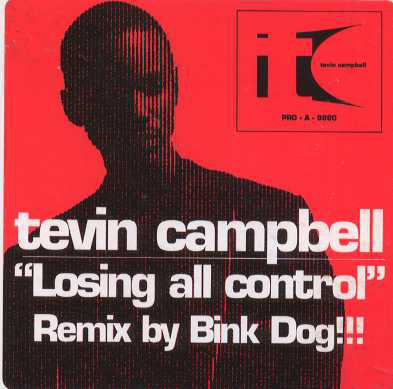 If you were to take a poll among r&b fans about one artist from the 90's who they'd like to see return the most, it's likely that Tevin Campbell would be near the top of most lists.
The child star had immediate success beginning with his debut album, racking up platinum sales and hit singles. His combination of effortless vocals and infectious charisma were undeniable.
Things unfortunately came to an abrupt halt for him following the release of his unsuccessful self titled fourth album in 1999.
Looking back on that self titled album, there is an overlooked version of the album's third single "Losing All Control". The remix of the song was produced by Bink Dog, giving it a hip hop flavor, similar to the Stevie J. produced original. You can take a listen to it above.
The singer generated a decent amount of buzz with the new single "Safer on the Ground" released last year. We'll just have to wait and see if a new album emerges.
In case you missed it, we caught up with Tevin Campbell at the Essence Festival a few years back for an interview.