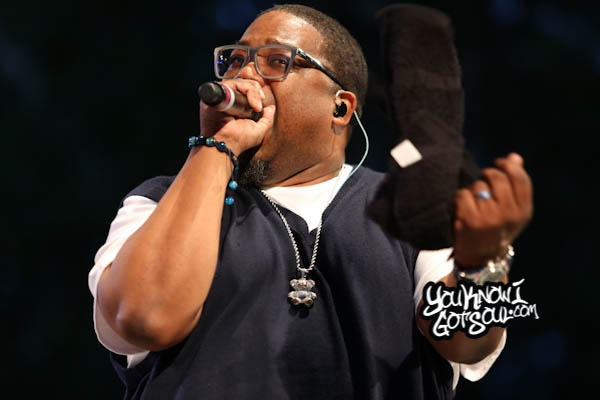 There is little debate that Dave Hollister is one of the premiere vocalists of his generation. His powerful, churchy vocal style is a great embodiment for where many of the 90's r&b stars developed from; the church itself.
Following a successful stint with Blackstreet, Hollister released his solo debut album "Ghetto Hymns" in 1999. Today's rare gems seemingly come from that area; the previously unreleased songs "Gotcha Back" and "All I Need" featuring Erick Sermon and Redman (incorrectly credited as Keith Murray on the vinyl).
The songs were actually released together on a rare vinyl single, and while we don't have confirmation of its release date, we can safely assume it came from around the time of his debut. On that album, he released the single "The Weekend" which also featured Sermon and Redman.
In the years since his debut, Hollister has continued to successfully alternate between Gospel and Secular music. As part of the United Tenors, he released a self titled album alongside Fred Hammond, Eric Roberson and Brian Courtney Wilson.
Most recently, Dave Hollister released "The Manuscript" in 2016.