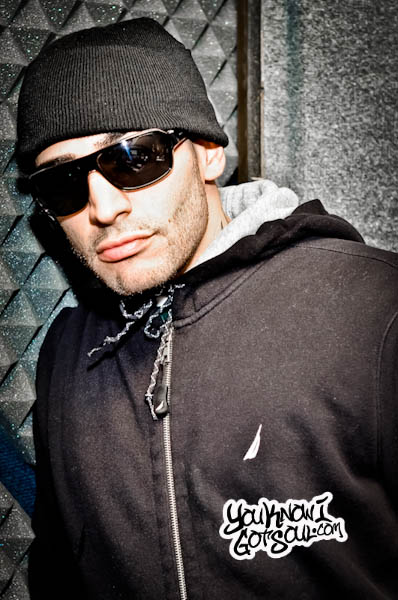 Here is an unreleased song from Tony Sunshine called "Everywhere I Go" that was recorded around 2004 when he was working on his shelved debut album. We're still waiting on Tony's debut album, but he's left us with some great songs through the years.
When we interviewed Tony Sunshine back in 2012, he gave us some background about how the song was created with R. Kelly.
Tony Sunshine: Pretty much R. Kelly is one of my idols. I think that he's such an incredible artist, he's one of the greats regardless of what his personal life is like. I supported him 100% when everyone was kicking him down, I love R. Kelly, I've got all of his albums, I study him. Again, I was excited to know that we were going to Chicago to meet with him and I was going to sit down with one of my idols and get a record from him. It didn't happen that way. We went to Chicago, we went to the Chocolate Factory, and Kelly is a busy dude, he writes for a lot of people and he's got his own career. He was pretty much busy and he wasn't able to come down and meet with us. We spent two days in Chicago waiting on him and never got to really sit with him at that time and pick a record myself or give him an idea of what I wanted to do. I didn't pick the record, but I heard through the grapevine that Kelly had said that this was it, this was a magical record, this is what people want to hear right now, this is hot. I went ahead and recorded the joint and it was leaked out and never really got put out. It's not even mixed or mastered, it's just somebody leaked it out. A lot of people ask for the record, they think it's a great record. I think the whole idea of being able to record a record that R. Kelly wrote is highly appreciated, I'm grateful and I thank God that I got to record a record that a musical genius wrote. How many individuals can say that? Was I happy with the record? I can't say that. I'm grateful and I'm honored, but I wasn't happy with the record because I wanted one of them baby making love joints. I wanted to sing. If Kelly was going to write me a record, I wanted to smash it, that was it. It wasn't it. Then I recorded the record, then about three weeks later I'm watching BET, and I hear these young kids, I forgot their name [ATL], and Kelly had wrote them a record. The record was so similar, the wordplay and the melody and surrounded by pretty girls, it was crazy to me. Not only was it a record that I didn't want to record, but it was a record that was so similar to something that he had given somebody else. Again, I was honored and grateful and I thank God for that, but it was like "Wow".