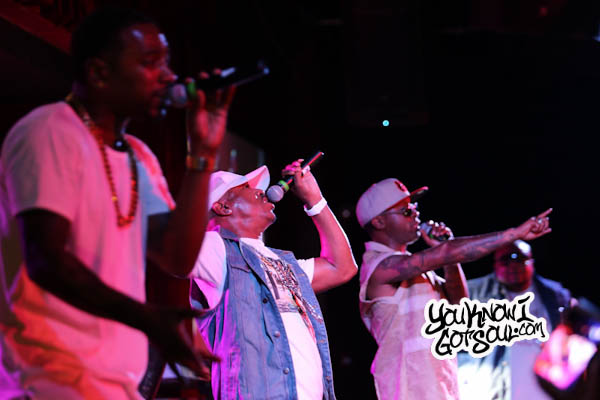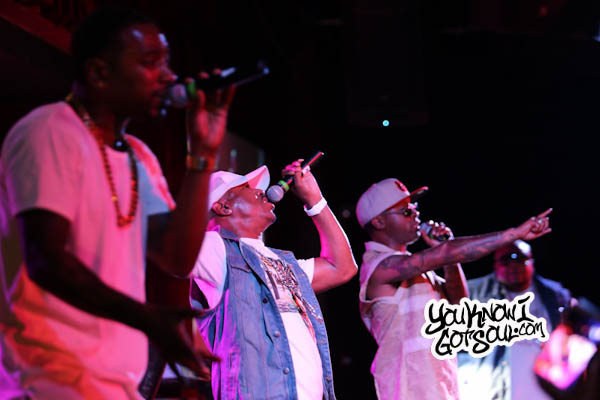 Fans of the legendary group Dru Hill have surely noticed that the group is sporting a new lineup these days. In addition to founding member Jazz being absent from recent live shows in the past few months, fellow 90's r&b group Playa have been filling in.
There was some confusion over what exactly was going on, but Nokio recently took to Instagram to clear up the situation. Thankfully, it's not another permanent lineup change. Nokio stated:
I know that there is a question that has been floating around yet not answered.That question is,"Where Is Jazz?".The answer to that question is simple,Jazz is working on Jazz.You can go to Tao's page and see him in the gym doing what's important which is making sure he is good for his family first.Jazz hasn't left the group,he asked for time and that's what we are giving him.Smokey and Black of "Playa"(R.I.P. to Static Major,one of the greatest songwriters ever) have been on the road with us and will continue to be on the road with us in his absence.We took them on our first tour by ourselves and they are part of the Dru Hill family and honorary members for life.I know you guys have seen changes at different times in the group over the years and at the end the day it's because Dru Hill cannot and will not ever stop and we will keep R&B alive as long as God continues to bless us to be able to do so.This group has been existence for almost 30 years and as far as keeping sound,feeling,energy and emotion of our era alive,we're the last men standing.Thank you for your continued support through all our changes and absences and know that we aren't going anywhere. Nokio "ALWAYS EXPECT THE UNEXPECTED" @druhill4real @sisqo @taosoprano @jazzdruhill @blackplaya502 @smokedigglera @dannirogers @juiceboyfresh @kpmpeckable #WE #ARE #DRU #HILL
So there you have it. Sisqo, Nokio and Tao of Dru Hill are being joined for all of their shows currently by Smokey and Black of Playa. It all makes sense given the group's history together, and Nokio even shouted out Static Major when he was a guest on our recent podcast.
Most recently, Dru Hill released the holiday album "Christmas in Baltimore" last year, and continue to tour extensively. Although that project featured original songs, they haven't released a full album since "InDRUpendence Day" in 2010.
Playa meanwhile have not released an official group album since their debut "Cheers 2 U" in 1998. Each of the group members have released solo projects, but it's great to see them come together following the tragic passing of Static Major a decade ago.