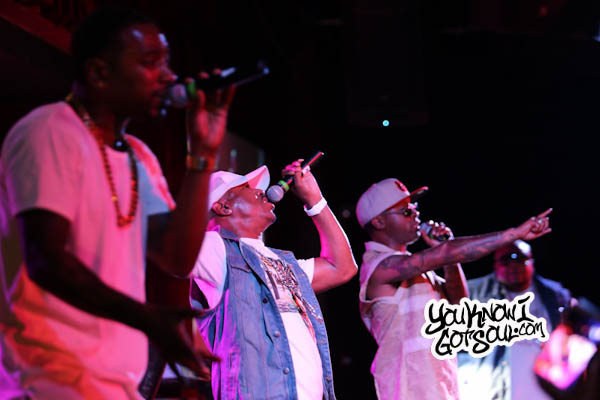 Fans of the legendary group Dru Hill have surely noticed that the group is sporting a new lineup these days. In addition to founding member Jazz being absent from recent live shows in the past few months, fellow 90's r&b group Playa have been filling in.
There was some confusion over what exactly was going on, but Nokio recently took to Instagram to clear up the situation. Thankfully, it's not another permanent lineup change. Nokio stated:
So there you have it. Sisqo, Nokio and Tao of Dru Hill are being joined for all of their shows currently by Smokey and Black of Playa. It all makes sense given the group's history together, and Nokio even shouted out Static Major when he was a guest on our recent podcast.
Most recently, Dru Hill released the holiday album "Christmas in Baltimore" last year, and continue to tour extensively. Although that project featured original songs, they haven't released a full album since "InDRUpendence Day" in 2010.
Playa meanwhile have not released an official group album since their debut "Cheers 2 U" in 1998. Each of the group members have released solo projects, but it's great to see them come together following the tragic passing of Static Major a decade ago.