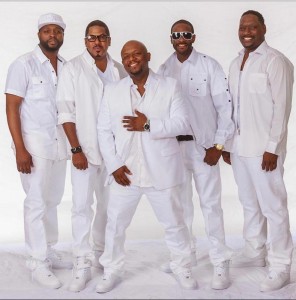 R&b group Silk have announced their return with the release of their brand new single "Love 4 U 2 Like Me". On the progressive ballad, the group picks up right where they left off years ago, showcasing their soulful vocals with heartfelt lyrics.
Along with the new single comes the announcement of their new album "Quiet Storm" which they plan to release on March 4th, 2016. The album is long awaited and will be the group's first in a decade since "Always & Forever" in 2006. The group continues on with all five original members, now that lead singer Lil' G has returned to tour and record. The album will feature production from Wirlie Morris who is known for making hits for Charlie Wilson, Keith Sweat and Dru Hill
The group has become known through the years as one of the top acts out of the 90's after being discovered by Keith Sweat, known for timeless hits such as "Freak Me," "Hooked On You" and "Lose Control". With the original lineup of line-up of Gary "Big G" Glenn, Gary "Li'l G" Jenkins, Timothy "Timzo" Cameron, Jimmy Gates, Jr., and Jonathan "John John" Rasboro, they'll look to create new timeless hits with the release of "Quiet Storm".