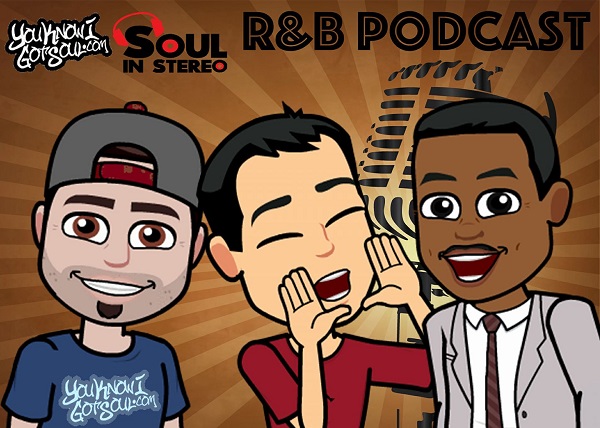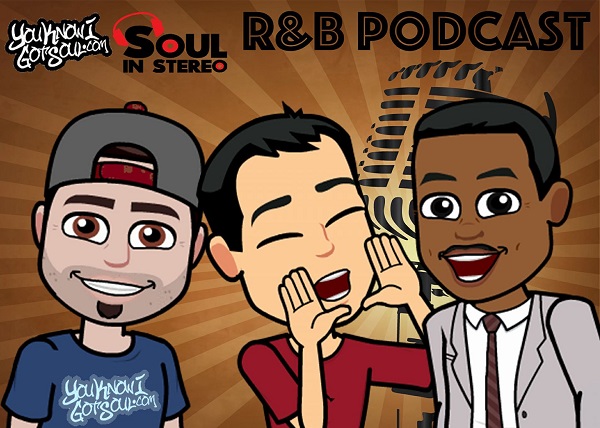 Follow our podcast on Soundcloud: https://soundcloud.com/youknowigotsoul/sets/youknowigotsoul-podcasts
Follow our podcast on iTunes: https://itunes.apple.com/ca/podcast/youknowigotsoul-podcast/id998813013
Follow our podcast on Google Play: https://play.google.com/music/listen?u=0#/ps/Imoe7gt6vd4v6iuf4yq5fyhy3e4
Follow our podcast on YouTube: https://www.youtube.com/playlist?list=PLVyB7WCEUIPl_CYZFTwiNLHqtCHaK2GcK
0:55: Chris Brown announces double album with 40 new songs
4:30: TLC's new album cover
10:00: New single releases Marsha Ambrosius, Goapele and En Vogue
14:35: Upcoming albums from LeToya Luckett and Faith Evans
24:10: Legends in R&B that would struggle in 2017 based on physical appearance
33:40: R&B Hall Of Fame nominations: Destiny's Child and Monica
56:10: Love Letter feature
1:00:00: #AskYKIGS
We're back on track with episode #51. We start off the podcast by talking about the news that Chris Brown's upcoming album "Heartbreak On A Full Moon" is going to contain 40 songs. One of the songs is called "Juicy Booty" which has everyone excited. We also talk about his documentary "Welcome To My Life" which will be playing in theaters all over the country on June 8th. Afterwards we talk about the new TLC album as they recently showed the tracklist for it. They also posted the album cover for the album which looks like a combination of bubblegum wrappers and Popsicle sticks. Then we talk about upcoming releases in R&B from the likes of Marsha, Goapele and LeToya.
For our main discussion, we talk about the standards of music in 2017 and which R&B legends wouldn't make the cut if they debuted today. Some names included Boyz II Men, Robin Thicke and Chico DeBarge. For our hall of fame, we try to figure out if Destiny's Child and Monica should be inducted. The conversation gets extremely heated as some people don't believe Destiny's Child deserves to be in the hall of fame. Monica gets some heat as well, but you'll have to tune into the podcast to find out what happens.
For our newest feature, we analyze Donnell Jones' classic song "Where I Wanna Be" and how flawed the lyrics are. We also answer questions from some of our readers. Check out the latest episode of our podcast!