Last night, SOBs hosted the album release concert for Algebra Blessett's new album "Recovery". Despite the fact that it's been nearly 6 years since her debut album "Purpose", fans turned out in full force to show they've never stopped supporting. Upon hitting the stage, Algebra triumphantly proclaimed "Happy Birthday", a statement that certainly set the tone for an evening of celebration of "Recovery". Despite the long layoff between albums, let's make one thing clear, Algebra is a star on that stage who noticeably has been perfecting her live show. The way she commanded the stage all evening while entertaining the audience with her quirky personality, it was hard pressed to find anyone not smiling.
She took the opportunity introduce the audience to songs from her new album including "Forever", "Recovery", and "Writer's Block", the latter which she dedicated to the parents in the house who were the real artists through creation. A highlight of the evening was when she performed her new single "Right Next to You" and directed each corner of the room to sing along to the chorus. By the end of the song, she had the whole room singing along with her! She then took the time to thank her fans who had stuck with her and held back tears as she talked about the changes she's gone through with her look. She still loves her sneakers, but she's found an equal love for heels now!
She winded down the performance by grabbing her guitar and performing an acoustic version of "This Time" before eventually doing her current single "Nobody But You". It makes our job so easy when we have the chance to sit in on performers like Algebra but it's so easy to get behind and support them. If it's one thing we learned this evening, it's that Algebra has a very bright future even after all the time she spent away from the industry and we're rooting for "Recovery" to do well to cement that.
The show was hosted by Jodine Dorce and featured opening act and upcoming star in his own right Bradd Marquis. He currently has the great single "Love Will Find a Way" getting spins on WBLS in NY which is a monumental for an independent artist. Bradd came off like a pro on stage, thrilling the audience with his booming vocals that reminded us of the soul greats of years past while performing songs from his recently released album "Thank You" He also had fellow indie soul artist Amma Whatt join him on stage to duet in what turned out to be a very cool moment. Be on the lookout for Bradd, we're confident you'll be impressed.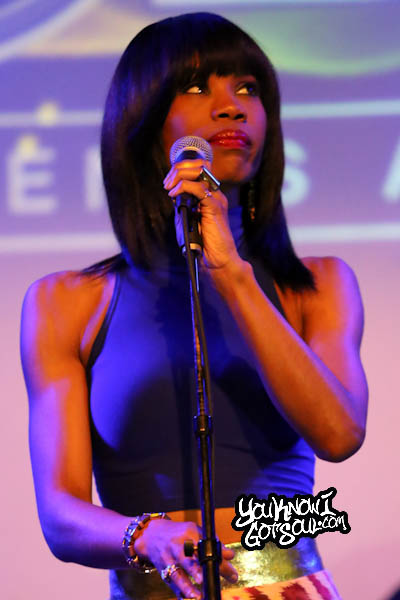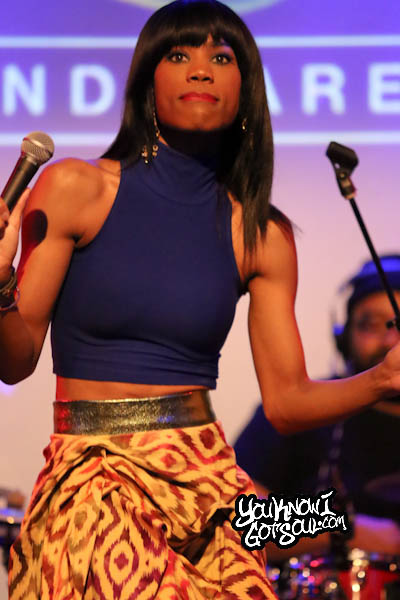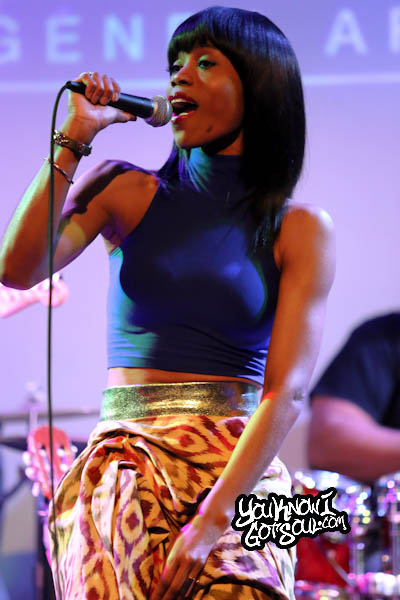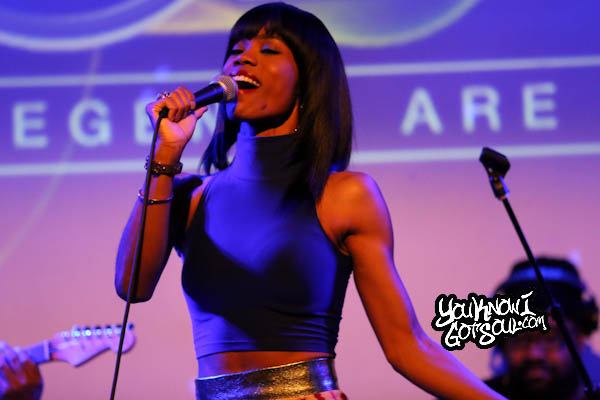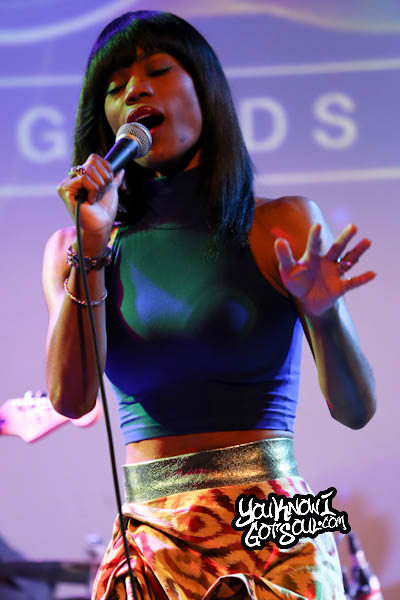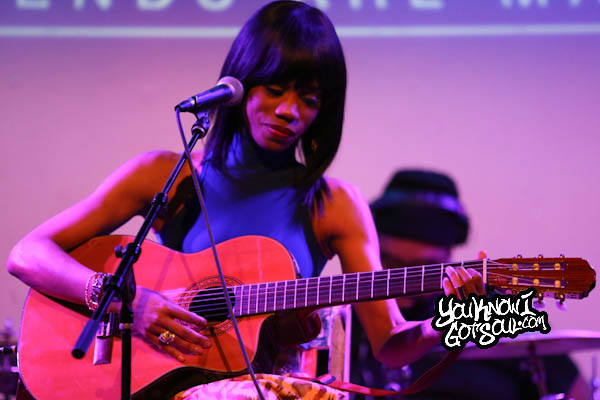 Bradd Marquis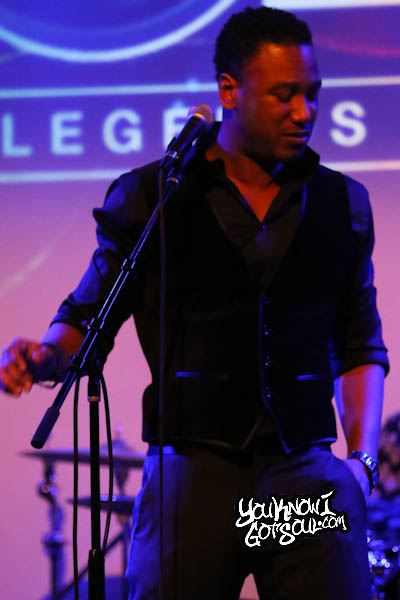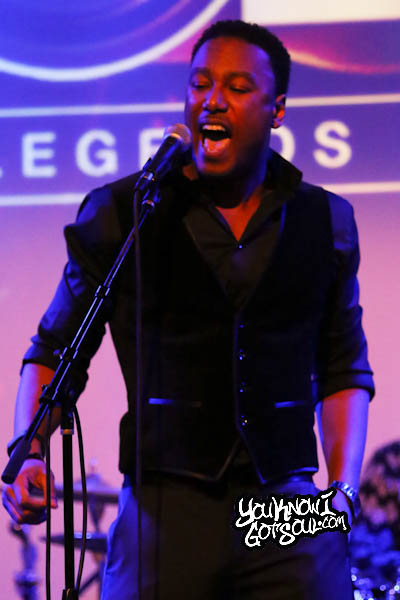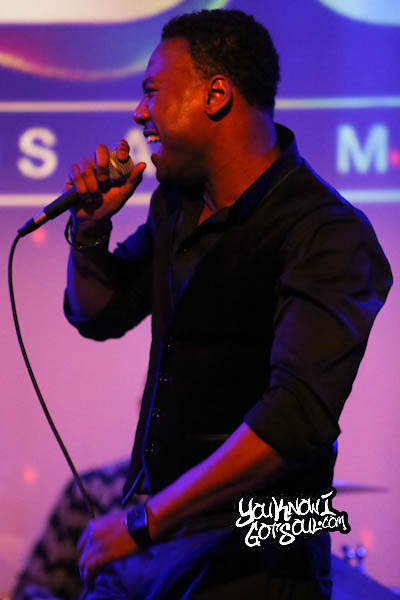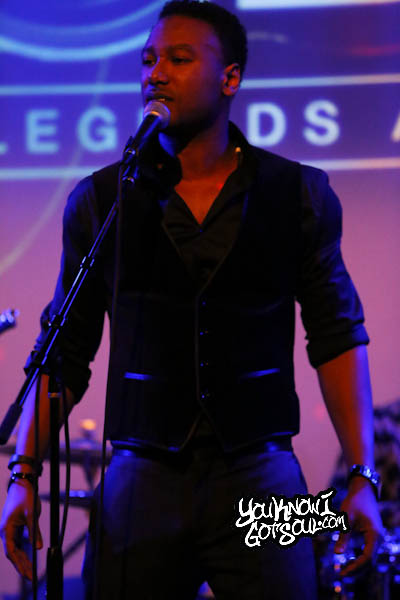 Amma Whatt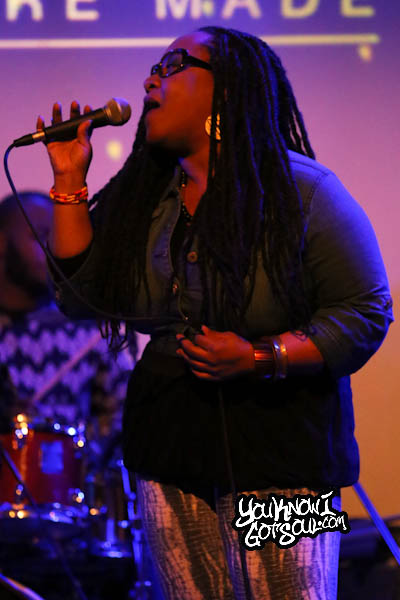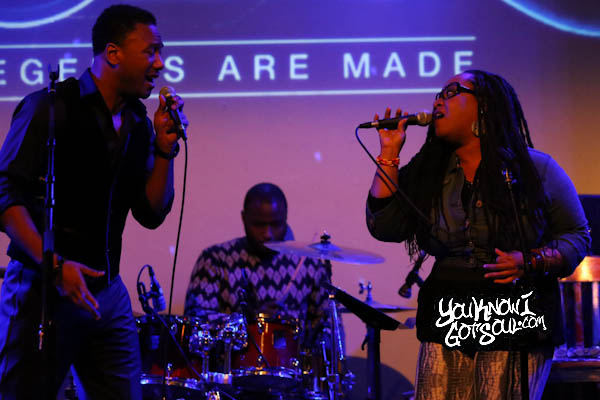 Host Jodine Dorce