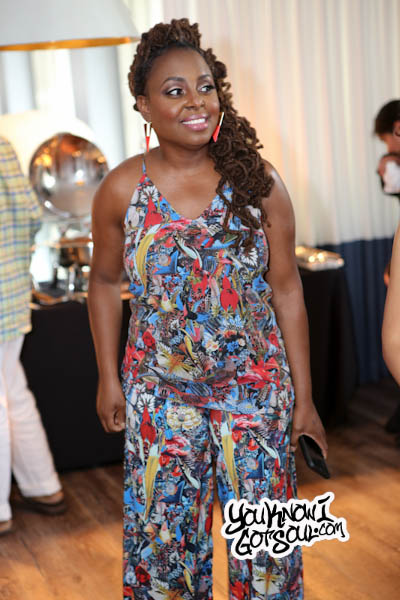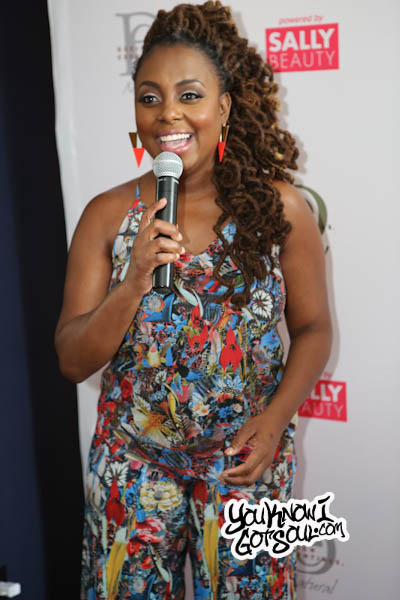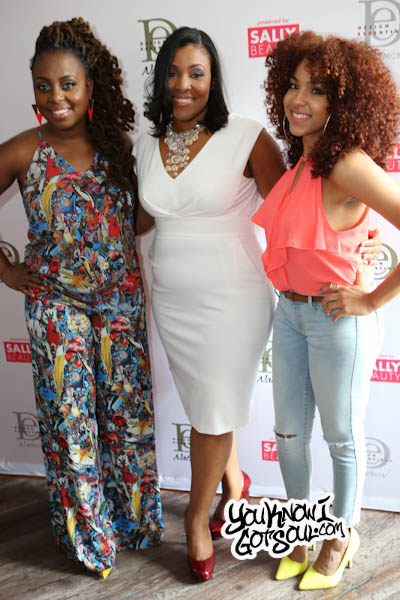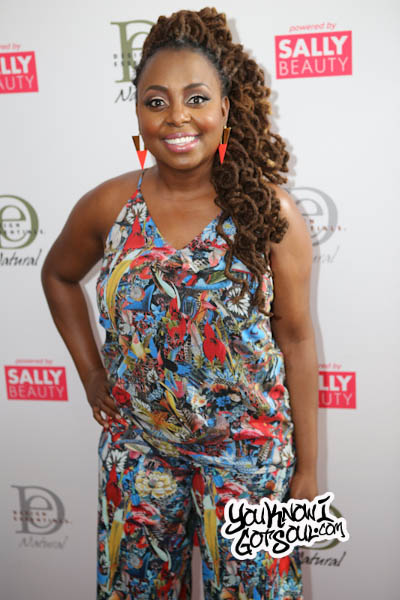 Inspired by the beautiful loc styling of Grammy-nominated singing superstar Ledisi, Design Essentials® Natural officially unveiled a new Ledisi Look Book: Inspired by Locs and Love Friday, July 3rd at the 2nd Annual Big Easy & Celebrity Style Lounge – a star-studded affair in New Orleans during Design Essentials® annual Big Easy Weekend, July 3-5. Featuring visuals shot by celebrity photographer Allen Cooley, the Look Book features an array of stunning looks highlighting the beauty of Ledisi's natural hair. Equipped with tips and advice from Ledisi's longtime stylist, Michelle London, each look includes detailed instructions for how to achieve the style and the perfect Design Essentials® Natural products to get the look! As the Design Essentials® Natural Beauty Ambassador, the Grammy-nominated songstress has met fans of her music and style across the nation for free backstage events and in-store appearances in conjunction with Design Essentials®. Now, the Look Book will give fans the opportunity to recreate some of their favorite Ledisi-inspired hairstyles that are featured in this easy-to-follow guide, including recommended styling products and how-to's.
"As loc styling becomes more mainstream, we consistently get questions about how to style and maintain locs using our products," says Taydra Mitchell-Jackson, Vice President of Marketing for Design Essentials®. "We are excited to partner with Ledisi to provide an authentic resource for her fans and Design Essentials lovers that gives them insights into our best product and tips for all loc wearers."
From bantu set knots to updos to flowing looks, the Look Book contains ideas for styles suitable for everyday through special occasions. Featuring products from the acclaimed Design Essentials® Coconut Monoi Collection as well as other Ledisi-approved staples from the Design Essentials® Natural collection, readers will receive everything needed to create "selfie-made" styles.
Ledisi showcased the reveal of the book during her appearance at the Design Essentials® Big Easy Celebrity Style Lounge, when all media and invited guests in attendance received an autographed copy of the book. Now in its second year, the gifting lounge offers specially invited celebrities, media and celebrity stylists and makeup artists the opportunity to receive premium Design Essentials® and other fashionable products.