Last night at SOBs in NYC, Marsha Ambrosius performed in front of a sold out crowd, and WOW did she have a lot to get off of her chest. In fact, if you had told us she had her heart broken minutes before the show started, we would believe you. And even though as she mentioned on stage she's a Leo and tends to forget quickly, she wanted to her feelings to be known on this occasion.
However, the show wasn't all male bashing. She took the time to reminisce about having sex so good with that one dude that F'ed up her head while singing "Late Nights and Early Mornings". She also covered Sade's "My Love is Stronger than Pride", as well as tributed Michael Jackson with his song she wrote "Butterflies" in addition to "I Can't Help It". She also performed many songs from her debut album including the fan favorite "I Want You to Stay". Vocally she's sounding better than ever, giving one of the strongest live performances we've heard in awhile!
But tonight was all about the energy she was feeling over hurtful relationships. Making mention that a guy who hurt her might even be in the crowd tonight, she threw her towel at a joking fan who taunted "I'm right here!" Noting that the atmosphere in the room was sexy and comfortable, allowing her to tell it like it is, she went into the passion filled "Hope She Cheats on You". Marsha didn't hold back, talking about how there are some F'ed up people out there who will break your heart. This all culminated with her throwing her middle finger in the air, to nobody in particular, symbolizing how she felt. On the night that was supposed to be the celebration of the release of her "Friends and Lovers" album (and possibly a contributing factor towards her dismay), Marsha Ambrosius certainly gave a stirring performance that let us all know that what we hear on her records, is exactly what she's been through.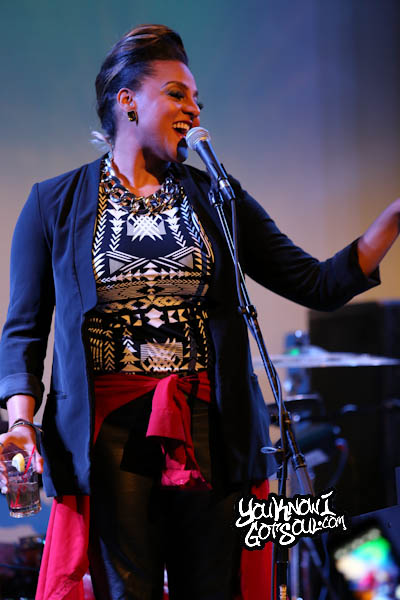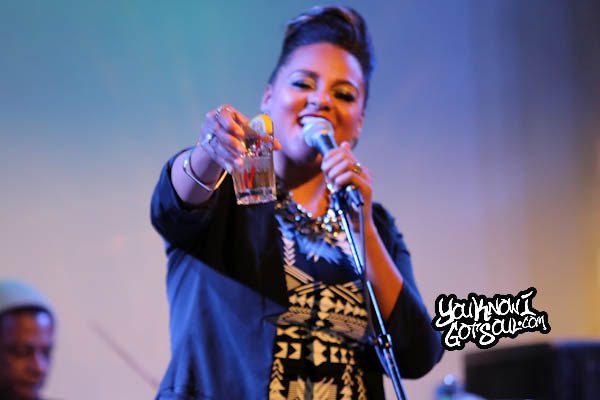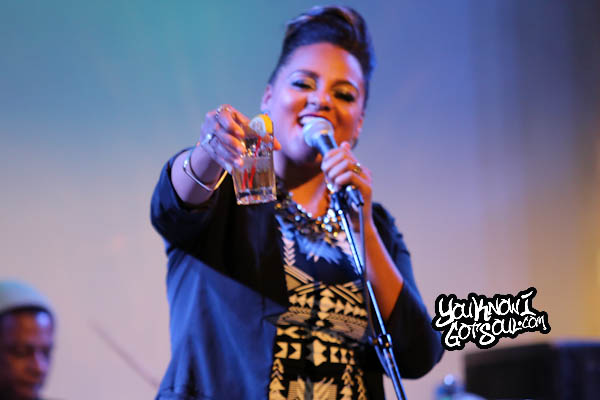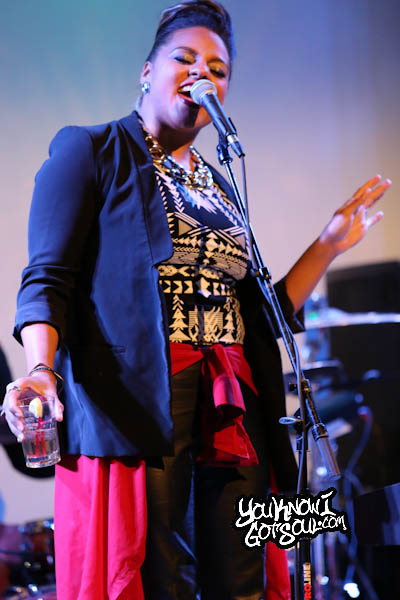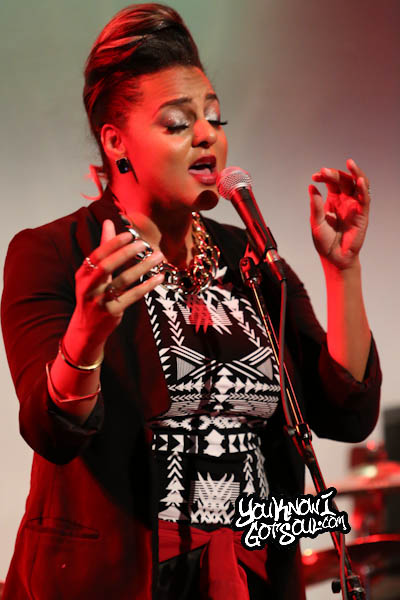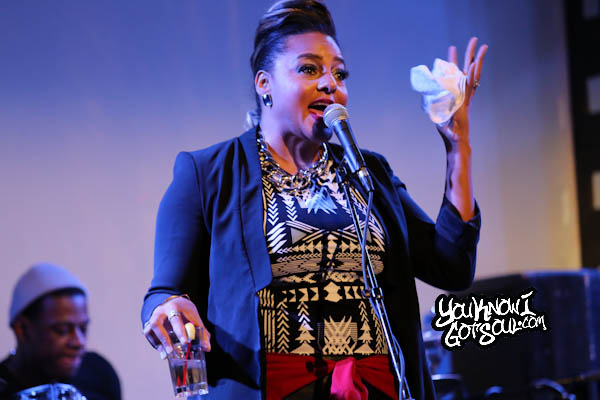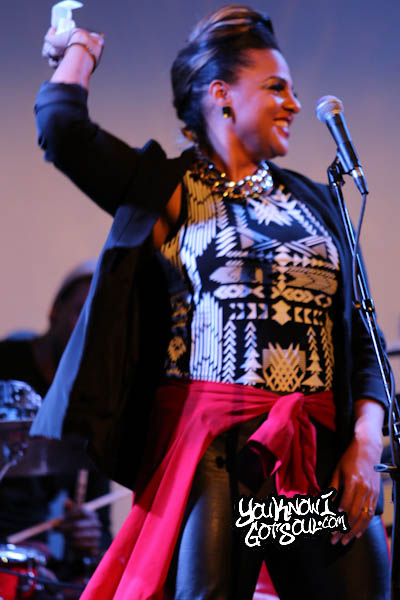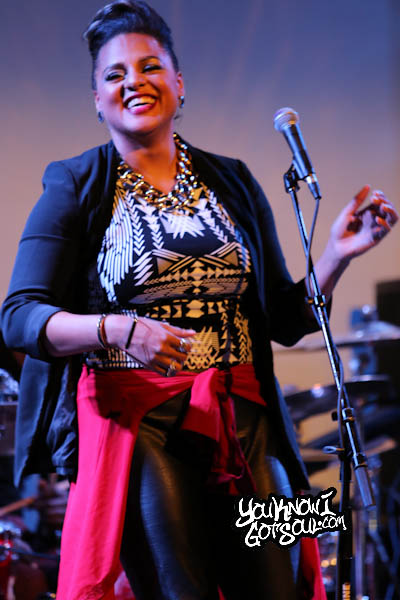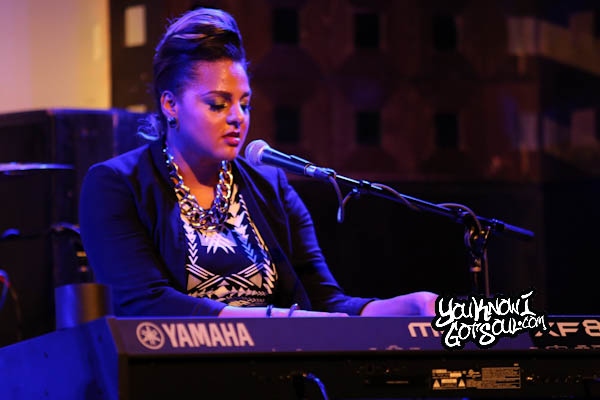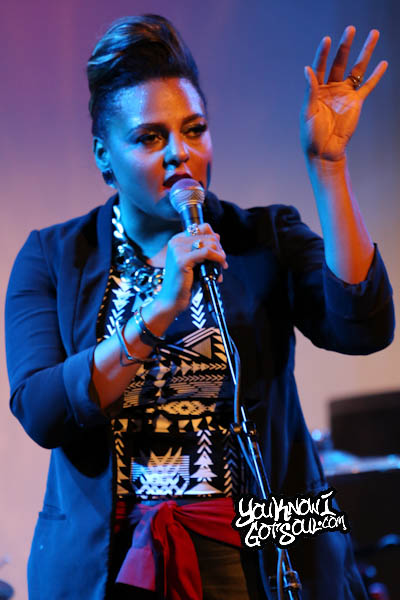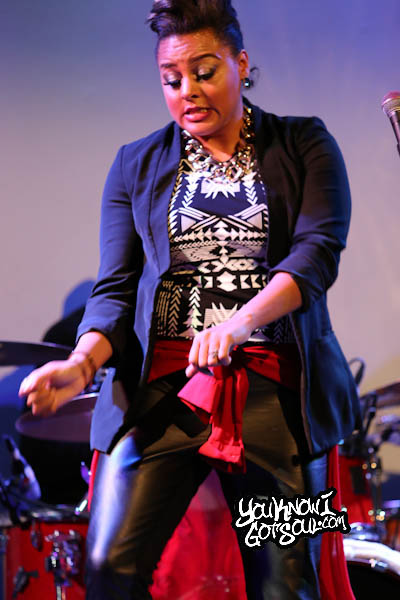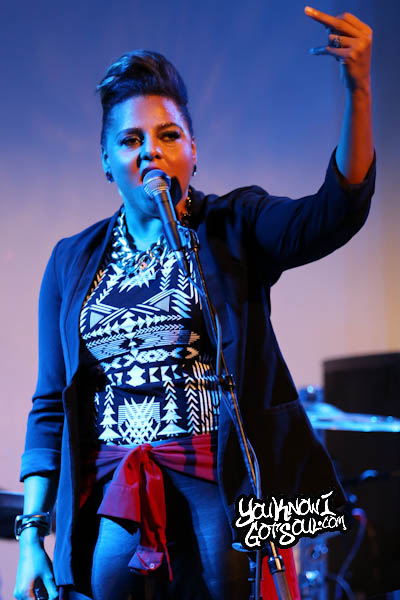 Special Guest Benja