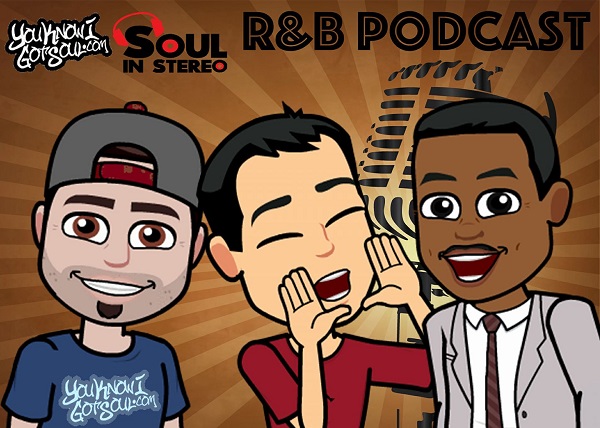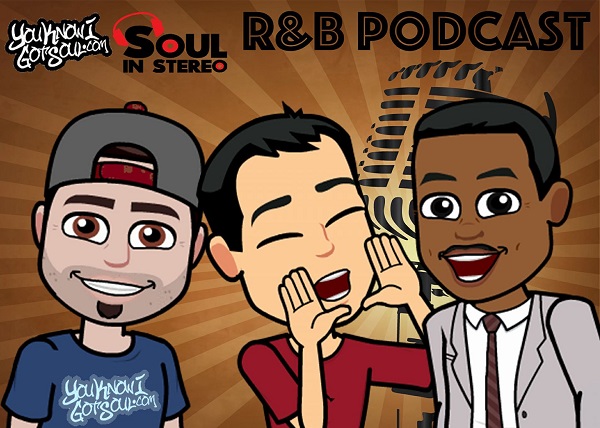 Follow our podcast on Soundcloud: https://soundcloud.com/youknowigotsoul/sets/youknowigotsoul-podcasts
Follow our podcast on iTunes: https://itunes.apple.com/ca/podcast/youknowigotsoul-podcast/id998813013
Follow our podcast on Google Play: https://play.google.com/music/listen?u=0#/ps/Imoe7gt6vd4v6iuf4yq5fyhy3e4
Follow our podcast on YouTube: https://www.youtube.com/playlist?list=PLVyB7WCEUIPl_CYZFTwiNLHqtCHaK2GcK
1:36: Ne-Yo's new single "Another Love Song"
3:14: Discussing Ne-Yo and what genre he fits into
4:14: Are The Weeknd and Frank Ocean R&B artists?
14:05: Meeting younger R&B fans
20:25: Mali Music's new album "The Transition of Mali"
22:15: T-Boz's rumored solo album
28:22: Update on Aaliyah and Static Major's legacy
35:41: Tank's performance at Pride Parade
41:40: R&B Hall Of Fame nominations: H-Town and Christopher Williams
43:10: Another discussion on Keyshia Cole's career
Tom and Kyle are back with another podcast. It was a pretty spontaneous episode for us as we didn't know whether Edd was going to be on the podcast, so we had to freestyle our way through it. The result was actually solid as we talked about new and old R&B. We start off the podcast talking about Ne-Yo's new single which is Poppy with sort of a disco vibe to it. Afterwards we talk about the outlook of Ne-Yo's career and try to see where he can go with his next album. We also talk about his sound and whether it's fair to classify him as R&B. We also try to figure out if we can put The Weeknd and Frank Ocean in the same category as Charlie Wilson when we talk about pure R&B.
Afterwards we talk about Mali Music's new album as well as the rumored solo album from T-Boz. We also talk about younger R&B listeners and debate whether they appreciate ballads and real vocals. We agree that they probably don't listen to R&B songs for vocals anymore because that's not what they're exposed to. Afterwards we talk about whether there needs to be a new Aaliyah album as it has been rumored for the last couple of years. We also talk about the upcoming Static Major mixtape that his window is planning to put together.
For our R&B hall of fame, we don't actually go too deep in the discussion so we're going to leave it up to you guys to induct H-Town and Christopher Williams into the hall of fame. Lastly, we do an album look back at Keyshia Cole's sophomore album "Just Like You" and talk about what prevented her from reaching that next level with her career.