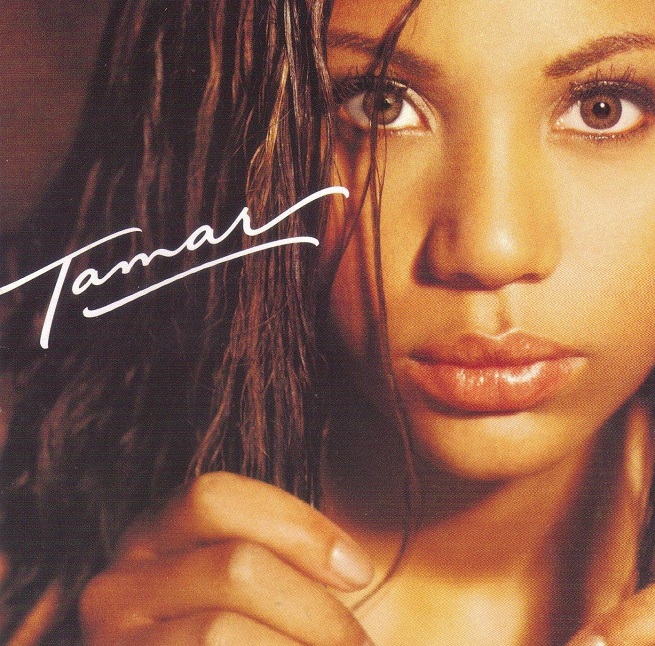 With all of the attention currently surrounding Tamar Braxton's latest album "Calling all Lovers", it's a good time to look back at her often overlooked debut "Tamar" released in 2000. The fact is, the album has become sort of a myth over the years, long forgotten in favor of Tamar's most recent work, starting with her emergence in the late 2000's. Since there was a 13 year gap between the time the debut album and "Love & War" came out on Epic Records, many of the new fans she had won over didn't even realize her earlier work existed.
Part of the ambiguity of the album comes from the fact that Tamar rarely seems to acknowledge the project. In fact, you'd be hard pressed to find her performing any of the material live at her shows. If you search YouTube, you can't find any recent live video of material from "Tamar". It's all very mysterious, especially since Tamar has nothing to ashamed of with this album.
First, let's take a look back at the album for what it was. After being part of The Braxtons with her sisters, she branched out as a solo artist after signing a deal with producer Tricky Stewart and his RedZone Entertainment along with now defunct Dreamworks Records. The album released on March 21, 2000 and had a modest debut on the Billboard 200 charts, coming in at 127, along with 42 on the Top R&B/Hip-Hop Albums. The lead single was "Get None", a bouncy Jermaine Dupri production typical of this era along with a feature from Roc-A-Fella Records artist Amil. If you listen closely, you can hear background vocals from a young Mya. Bryan-Michael Cox also contributed as a co-producer.
The album's second and final single was the timeless ballad "If You Don't Wanna Love Me" which showcased Tamar's beautiful vocals. The song was produced by Tricky and penned by LaTocha Scott from Xscape. Neither of the two singles experienced much success commercially, but that certainly wasn't due to the quality of the music.
The rest of the album finds Tamar moving effortlessly between mid tempo jams and ballads. Production contributions from all-star duo Tim & Bob on five songs help create a high quality backdrop to mesh with Tamar's vocals. Missy Elliott chips in with a feature and production on the female empowerment anthem "No Disrespect", something she became known for during this era. Tricky Stewart is listed as the album's executive producer and he handled the bulk of the remaining production.
When you listen to "Tamar", it's pretty evident this album is quality r&b music. Although Tamar has gone on to achieve much bigger things in her career following her marriage to Vincent Herbert and breakout success on "Braxton Family Values". No more Toni Braxton's younger sister, Tamar Braxton is an r&b star in her own right. So why has this debut album gone unnoticed for so many years? That isn't a question we can answer at this time, but what we can say with confidence is, Tamar Braxton should look back proudly at her real debut album "Tamar". This is an album that r&b fans can pick up to this day and witness the growth and evolution of the youngest of the Braxton sisters.