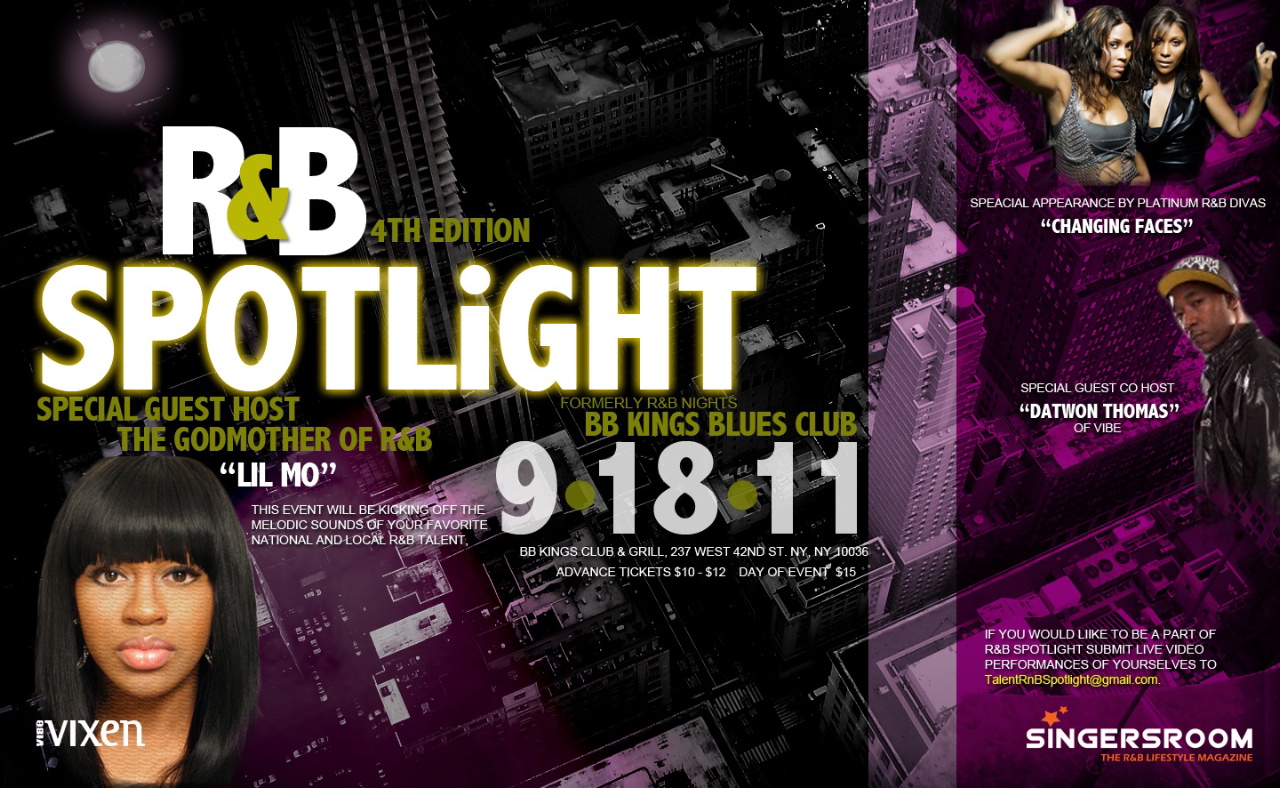 R&B Spotlight, formerly known as R&B Nights, is back to the Legendary BB King's Blues, & Grill located in the heart of Times Square, Sunday, September 18, 2011. We spoke with the founder of the event, Cory Taylor, to give us more insight into what you can expect and what he hopes to accomplish.
YKIGS: Talk about your motivation for putting on these events and how it started.
Cory Taylor: My Motivation for having R&B Spotlight is to give a platform for up & coming R&B artists and as well as established R&B artist who are just looking to showcase their music in a setting where its accepted and appreciated.
YKIGS: Talk about the local talent you've come across in the NYC area.
CT: I have so many great people to stop bye and rock the stage from near and far. One artist came all the way from London to our very first event. There are too many great artists to name and we get a lot of great talent that comes by from the NY area! It's crazy in NY so a lot great raw talent.
YKIGS: What can we expect in this Sunday's event?
CT: Lil' Mo is our special guest Host and will be performing!! She is gonna rocked NY from the time she hits the stage until she leaves!! She has such incredible energy!! Also we have Datwon Thomas from Vibe Magazine who is a vet in the music industry and has worked with every artist possible as our Co-Host. Also stopping by is the R&B divas themselves "Changing Faces" and they have a special announcement they are going to be making. We have a few surprises in store for everyone… WE have an incredible line up as we do for every show so its gonna be crazy!! Real R&B definitely is representing Sunday night.
YKIGS: What are your plans for the future with the event?
CT: I am definitely planning on keeping this going!! Each event will get bigger & better!! Hope to see everyone on Sunday Night 8pm! Show starts at 9pm!! Tickets are still $10-12 advance and can be purchased at BB Kings counter or online at ticketmaster.com!!