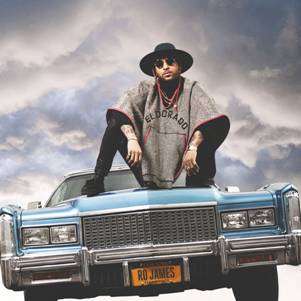 Singer Ro James has released his debut album "Eldorado" today exclusively on Apple Music, who also selected him as their New Artist of the Week. The album will be exclusively available for purchase on Apple Music until June 3rd.
"Eldorado" was executive produced by Mark Pitts and features production from Soundz, DJ Camper, Da Internz, Happy Perez, Nez & Rio, D'Mile and others. The 13 song album takes listeners on a journey of love through the highs and lows of relationship, while showcasing his incomparable vocals.
In addition, James will soon head out on the road to join Maxwell as a special guest on his "Summers Tour 2016". The tour is set to make stop all across the U.S. Prior to that, he will be opening for Erykah Badu as well as other solo shows.
Ro James "Eldorado" track listing:
01. The Ride
02. Permission
03. Burn Slow
04. Already Knew That
05. Bad Timing
06. Ga$
07. I'm Sorry (Interlude)
08. New Religion
09. A.D.I.D.A.S. (All Day I)
10. Holy Water
11. Last Cigarette
12. Everything
13. Eldorado