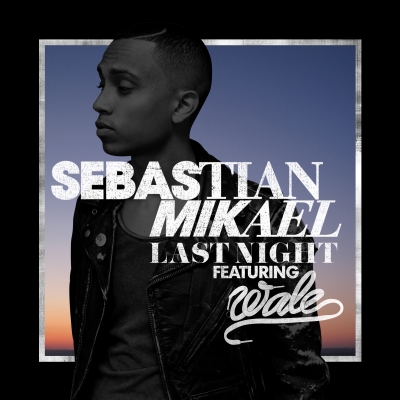 Slip-N-Slide Records singer/songwriter/musician Sebastian Mikael is proud to present "Last Night" featuring Wale. The seductive, expertly-crafted R&B gem serves as the lead single off his forthcoming debut EP.
When it came time to choose a collaborator, Sebastian knew Wale was the man for the job. "I felt that Wale would kill it. It just had that vibe and I thought it would be a perfect fit," he explained. "I didn't think it could actually happen, but he ended up listening to the song and thought it was dope. [He] sent back his verses a few hours later."
Most recently, the classically trained recording artist has been hard at work recording with A-list producers including Rico Love, Jim Jonsin, The Elev3n, and Rodney Jerkins. Due out this fall, the yet-to-be-titled EP will showcase the full spectrum of Sebastian's adept musicianship and genuine talent.
Born in Sweden to a Swedish feather and an Ethiopian mother, Sebastian Mikael grew up in a diverse household immersed in music, fashion, and art. In 2008, he moved from Sweden to Los Angeles to attend the Musicians Institute before continuing his studies at Boston's prestigious Berklee College of Music. While a student at Berklee, he was signed by Slip-N-Slide Records CEO Ted Lucas and in late 2011, he released his first mixtape, J'Adore, which received rave reviews from his steadily growing fan base.