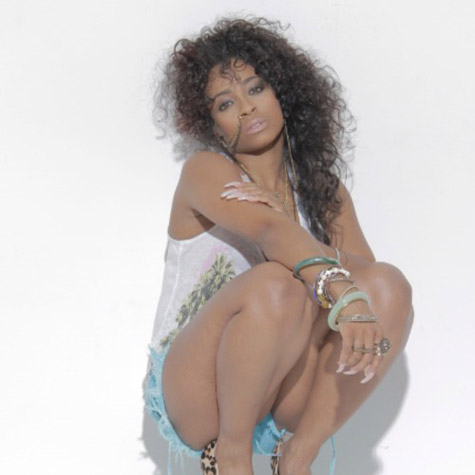 Today at 12:10 EST/5:10 PM GMT., Republic Records/Young Money/Cash Money vocalist and songwriter Shanell will bring music into the mix of the popular "Throwback Thursday's (#TBT)" social media picture phenomenon with the launch of her new social media music series "Shanell's Throwback Music Thursday's" – #ShanellTBMT.
While millions dig up cool photos from the past to post onto Instagram, Facebook and Twitter every Thursday, Shanell will dig in the crates and post covers singing some of her favorite hit songs from the 1990's. Shanell will officially launch the series today, April 11, 2013 at 12:10 PM EST with a cover of the hit R&B song "Don't Walk Away" by 90's group Jade.
Shanell received a huge response from fans with her recent covers of Teedra Moses' "Be your girl" and Adina Howard's "T-Shirt and Panties" and was inspired to officially launch the limited music series after requests for more covers from fans: "The 90's was an awesome era for R&B music, so what better way to pay homage than with a fun series" says Shanell. The Young Money singer/songwriter/choreographer will record covers for the limited series while in the studio putting finishing touches on her debut album which is scheduled for release later this year.