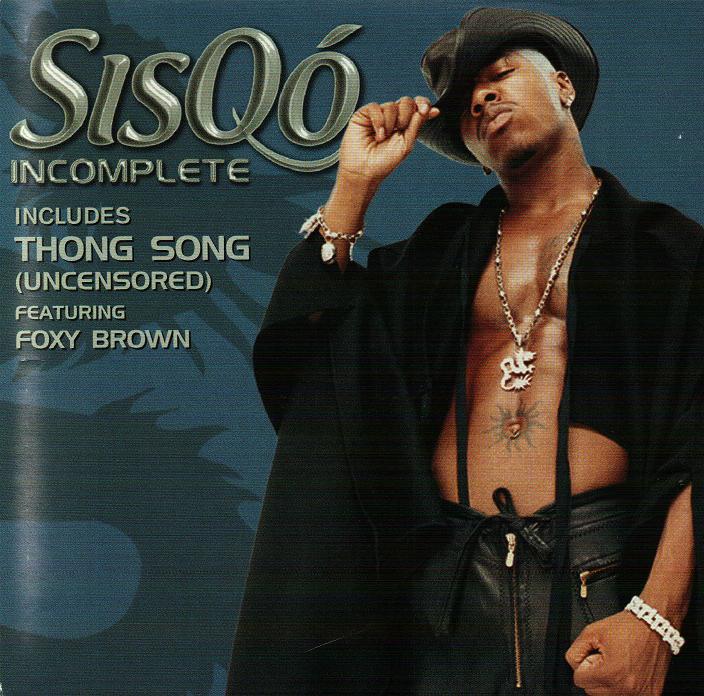 After leading his group Dru Hill to two very successful albums, Sisqo branched off and did his solo thing with his debut "Unleash the Dragon" in 1999. He found great success with his smash "Thong Song", but his third single "Incomplete" proved to be the biggest hit of his solo career, landing at #1 on the Billboard Charts. However, as we found out from producer Shep Crawford in an interview we did with him, the song was actually originally recorded by Sam Salter. We also did an interview with co-writer Montell Jordan who told us that the song was made with Michael Jackson in mind. Click here to check out Sam Salter's version of the record.
Shep Crawford: Oh wow. I'm going to give you some truth here, are you ready? It was written for a young man by the name of Sam Salter. The label wanted something that was a love song but showed some insecurity. So of course I collaborated with my man Montell Jordan on that one and we wanted to put together a song that said "Hey I have everything, but I'm nothing without you", which is a tale as old as time, but we wanted to tell it in a very unique way. So we gave it to a young man by the name of Sam Salter but it didn't happen; he did a good job on it but they didn't really like the record for him I guess. After that, I played it for an A&R at Def Jam and he loved it for Sisqo. At the time Sisqo wasn't really feeling the record like that, his album was pretty much done and he was ballad heavy. So the first studio session, he let me know he didn't know it was a ballad and he didn't really want to record another ballad, so we left and we didn't record the song. Kevin Liles called me back and told me he had talked to Sisqo and told him how much he wanted the song on the record, so we came back in the studio and recorded it. Sisqo delivered an amazing vocal performance and you felt his emotion through it. It wasn't scheduled to be a single but after "Thong Song", radio started playing it even before a video came out and it ended up being number one. So he ended up filming a video or it and it became one of his biggest hits.
Montell Jordan: We wrote that song for Michael Jackson! *Laughs* With Sisqo, we wrote that song, I had Michael Jackson in mind. It's about a guy who literally had everything but without the girl that his life would be incomplete. The song sat around probably for a year, maybe a year and a half before anybody even came to record the song. It was very cool that at the time, Dru Hill's lead vocalist Sisqo was going solo and we got an opportunity to record the song on him. Originally, the best thing that I remember about that song was that it was recorded for Michael Jackson. I think I even demoed the song, nobody will ever hear it, but I actually sang the song like Michael Jackson would sing it. There's probably a version of that somewhere in Shep's archives.