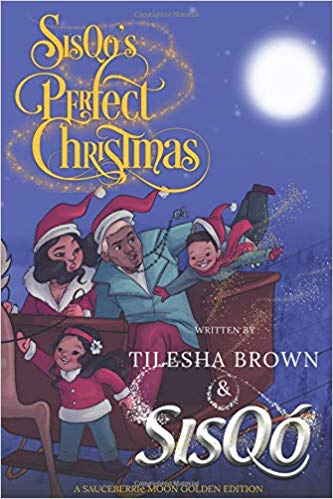 You can add author to the list of accolades for singer Sisqo of Dru Hill. He has just partnered up with Tilesha Brown for the release of the new book called "Sisqo's Perfect Christmas: A SAUCEBERRIe Moon Golden Edition". Here is an excerpt of what the story is about:
How far would you go for a perfect Christmas? For one little girl, the moon is the limit! When it looks like R&B recording star, SisQo, is about to miss yet another special holiday with his family because of work, his youngest daughter takes matters into her own hands! QoQo makes a very special Christmas wish that sends her entire family on a cross-country adventure complete with crashing sleighs, flying golf carts, and a sneak peek into how Christmas wishes REALLY get granted! This Golden Edition of SAUCEBERRIe MOON weaves a tale of magic and hope— and it's filled to the brim with reminders of just why faith and family are so important this holiday season! It's SisQo like you've never seen him before… and a Christmas Eve you'll never forget!
The book release comes during a time when Sisqo has been touring non stop along with Dru Hill. Along with recently added members Smokey and Black of Playa, the group is gearing up to release a new album in 2019.
When the album does release, it will be the group's first new project since "InDRUpendence Day" in 2010. They did release the holiday album "Christmas in Baltimore" last year.