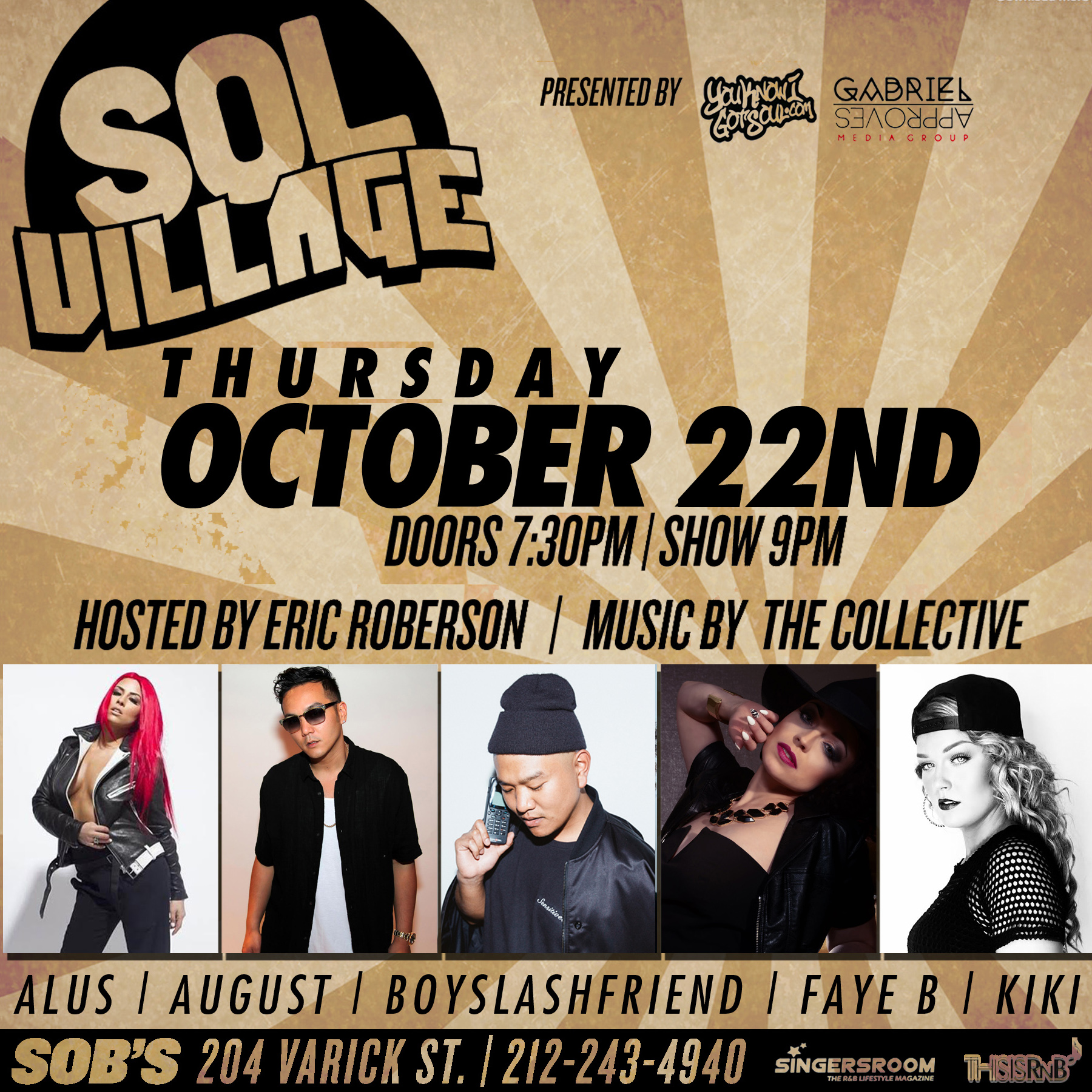 YouKnowIGotSoul & Gabriel Approves Media Group once again present Sol Village at SOB's this month. The upcoming show will fall on Thursday October 21st. Sol Village, NYC's longest running R&B/Soul showcase, will this month feature August Rigo, Alus, BoySlashFriend, Faye B, and KiKi Ireland.
Sol Village has served as a cultural breeding ground from which rising acts have broken into the next level of their careers. Over its 10 years, the showcase has featured artists such as John Legend, Musiq Soulchild, Luke James, Bridget Kelly, Allen Stone, Emily King, and many more. Sol Village is hosted by Grammy-nominated, indie-soul king, Eric Roberson.
Check out highlights from all of the previous Sol Village shows.