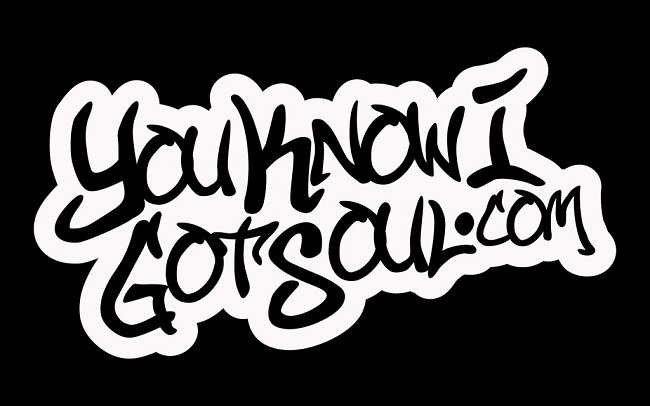 Follow our podcast on Soundcloud: https://soundcloud.com/youknowigotsoul/sets/youknowigotsoul-podcasts
Follow our podcast on iTunes: https://itunes.apple.com/ca/podcast/youknowigotsoul-podcast/id998813013
Follow our podcast on Google Play: https://play.google.com/music/listen?u=0#/ps/Imoe7gt6vd4v6iuf4yq5fyhy3e4
Follow our podcast on YouTube: https://www.youtube.com/playlist?list=PLVyB7WCEUIPl_CYZFTwiNLHqtCHaK2GcK
1:07: New music from Leela James, Daley, Jill Scott, La'Porsha Renae and more
6:00: Mary J. Blige collaboration with Kanye West
12:35: Impact of LSG compared to TGT
18:00: Discussing each Mary J. Blige album
35:14: Edd addresses the podcast haters
39:55: R&B Hall Of Fame nominations: Brian McKnight and Deborah Cox
48:12: Whatever happened to Tony Rich?
50:40: Food discussion
Major League Baseball is back soon and guess what? We are back as well! We start off the podcast talking about some of the new releases in R&B this week including the release of Leela James' new album "Did It For Love" as well as La'Porsha Renae's "Already All Ready". We also talk about Daley's new duet with Jill Scott which is an early contender for song of the year. We also talk about the impact of LSG and if they were hyped as much as TGT.
Afterwards we talk about Mary J. Blige's new collaboration with Kanye West on the song "Love Yourself". We discuss the marketing for the upcoming album "Strength Of A Woman" and our expectations for it. Then we discuss Mary J. Blige's discography and try to decide to which CDs we would call a classic.
We get into the R&B hall of fame and determine whether Brian McKnight and Deborah Cox belong in it. For the Milk carton edition, we discuss the career of Tony Rich. As for the food discussion, we discuss what is an appropriate time for people to be drinking soda in the morning.
Lots to talk about in this week's R&B. Check us out!