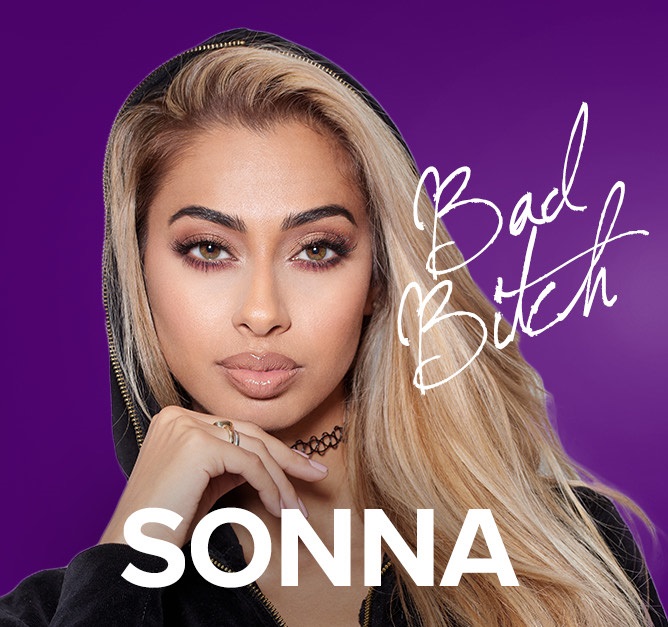 Vocal powerhouse tackles the social media issues of the music industry on her brand new single "Bad Bitch". The track speaks to internet social addiction and the video depicts Sonna's path in the entertainment business with everyone telling her she needed to make changes to her appearances to fit the industry mold.
The track showcases her vocal range moving between pop and RnB while the video transforms her into a video vixen and back into herself.
The singer had previously signed with Ne-Yo's label but now she's stepping out on her own as an independent artist. "Bad Bitch" is the first single that the LA based, London born singer is releasing on her new deal with Empire distribution. She adds about the song:
"I have had an interesting journey within my music career with people telling me I need to look and act a certain way and that I wasn't enough. "Bad Bitch" is about staying true to yourself, loving yourself and respecting yourself enough not to submit to social media bullying or expectations. I want woman/girls not to feel pressured into being something from societal expectations."
In addition to the new single, Sonna is currently working on a full album which will release in 2020.