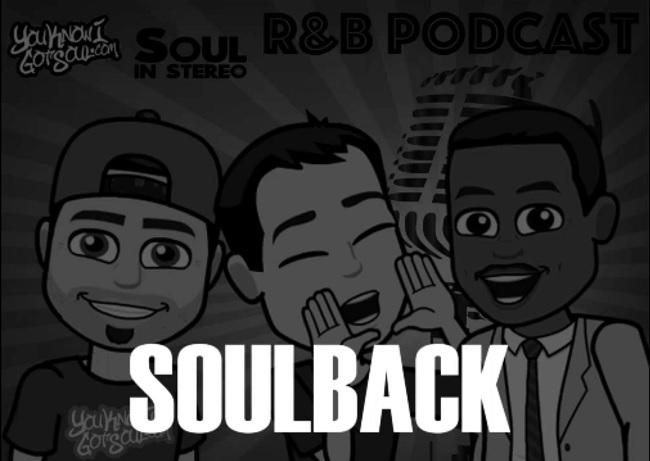 Follow our podcast on Soundcloud: https://soundcloud.com/youknowigotsoul/sets/youknowigotsoul-podcasts
Follow our podcast on iTunes: https://itunes.apple.com/ca/podcast/youknowigotsoul-podcast/id998813013
Follow our podcast on Google Play: https://play.google.com/music/listen?u=0#/ps/Imoe7gt6vd4v6iuf4yq5fyhy3e4
Follow our podcast on YouTube: https://www.youtube.com/playlist?list=PLVyB7WCEUIPl_CYZFTwiNLHqtCHaK2GcK
1:30: What is SoulBack?
2:45: Craig David's new album
5:15: Justin Timberlake's new album
12:55: Does he deserve the backlash he's getting on the internet?
23:40: TLC gets our very first Playa Please award for computer meltdown
26:13: Kevin Ross joins the podcast
28:10: RIP Leah Labelle
31:13: Bruno Mars winning big at the Grammy's
34:30: Has Bruno Mars opened up the doors for R&B?
41:30: Best Buy is discontinuing the sales of CDs
52:25: Ranking Michael Jackson's discography
55:05: Upcoming project from Kevin Ross
58:35: What's on Kevin Ross' tour rider?
Welcome to the launch of SoulBack! The new and imrpoved pocast will fill your R&B needs and then some. On this episode, we talk about some new music that come out in the last two weeks including the release of Craig David's new album "The Time Is Now" as well as Justin TImberlake's "Man Of The Woods" project. We also dive deep into the internet's dislike for Justin Timberlake. We also talk about TLC's concert disaster in Australia last week. Our special guest R&B singer/songwriter Kevin Ross joins us on the podcast to talk about big R&B topics such as the passing of Leah Labelle as well as Bruno Mars' dominating win at the Grammy's. We also talk about our first CDs ever purchased and learn more about Kevin's upcoming album.