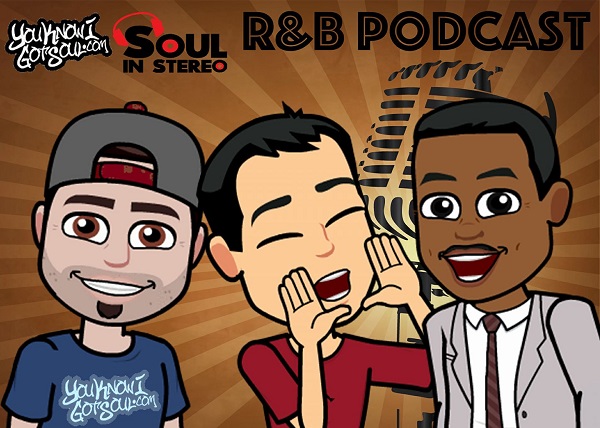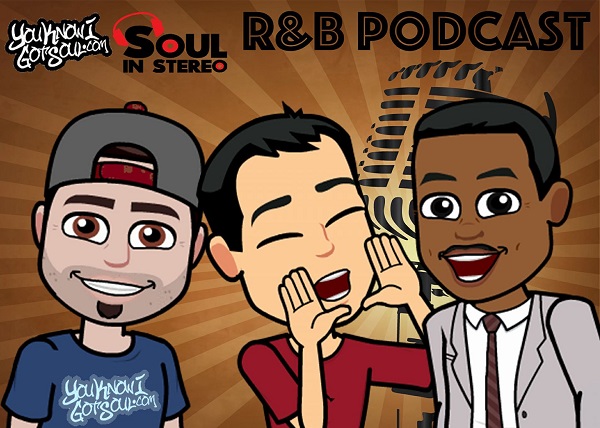 Follow our podcast on Soundcloud: https://soundcloud.com/youknowigotsoul/sets/youknowigotsoul-podcasts
Follow our podcast on iTunes: https://itunes.apple.com/ca/podcast/youknowigotsoul-podcast/id998813013
Follow our podcast on Google Play: https://play.google.com/music/listen?u=0#/ps/Imoe7gt6vd4v6iuf4yq5fyhy3e4
Follow our podcast on YouTube: https://www.youtube.com/playlist?list=PLVyB7WCEUIPl_CYZFTwiNLHqtCHaK2GcK
2:05: Fyre Festival disaster
6:00: Tamar Braxton's new single
8:00: The release of Mary J. Blige's new album
12:52: H.E.R. announces second installment of EP series
19:31: R&B Hall Of Fame nominations: Jon B and Brandy
30:52: #AskYKIGS (Tom's diet, Edd's thoughts on the "Black Panties" album, Kyle's singing talents, etc)
1:20:00: Love Letter feature
1:24:10: Food discussion
Welcome to episode number 50 of our podcast! It's been quite a journey since we started this thing over a year ago and we're excited to reach this milestone. We start off the podcast talking about the Fyre Festival which has been all over social media for the last few days. We talk about the cheese sandwiches they were serving as well as Ja Rule's role in the whole fiasco. Afterwards we talk about some new R&B releases that came out last week including Tamar Braxton's new single "My Man". We discuss her new label name Tamartian Land Records.
Afterwards we talk about Mary J. Blige's new album "Strength Of A Woman" and our thoughts on the album. A lot of people were expecting the second coming of "My Life" but we review the album for what it is. We talk about the good as well as the bad for the album. We also talk about Gabi Wilson's H.E.R. project and what we can expect from the second volume of the EP series. We talk about the marketing campaign for H.E.R. and predict what she will do this time around.
We also get into more of our hall of fame discussion and nominate two of the site's most popular artists. Jon B and Brandy are both fan favorites so we'll see who gets inducted! Afterwards we dive into our special discussion which consists of questions submitted by the readers as part of our #AskYKIGS segment. We go through a bunch of questions regarding musical trends, the history of music as well as our personal lives.
We finish the podcast by debuting our brand new "Love Letter" feature where Edd gives advice to Mario Winans on his relationship problems. The final food discussion ever was brief, but we talked about turkey legs.