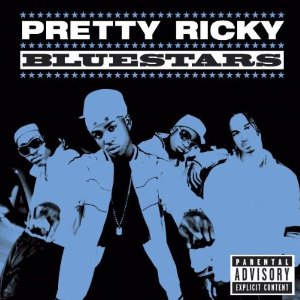 We had Spectacular Smith on a recent episode of the SoulBack R&B Podcast and he took the time to discuss the upcoming Pretty Ricky album, the success of the Millennium tour and his work with Static Major.
Spectacular touched on much more on the Podcast, so if you missed it, you can listen to that here.
You can also click here to listen to any of our podcasts you may have missed.
YouKnowIGotSoul: Talk about the success of the Millennium tour
Spectacular Smith: Honestly I already knew what it was going to be. Once I heard there was B2K and Pretty Ricky, we never shared the stage together and I know how huge those guys were back in the day and I know how big we were back in the day. I felt like both of us together on one stage, I just felt like it was going to be pandemonium regardless. Then you have the rest of the guys who bring such an amazing experience with their music like Lloyd, Bobby V., Mario, Ying Yang Twins and Chingy. Those guys had major hits, so just all that together, I just knew it was actually going to hit. I actually tried to do something similar and do my own tour dates by myself with my marketing company and do the promotion ourselves. All a promoter is doing is selling tickets to our fans. I felt like that was something my company could accomplish by putting the right package together, so I was already on that but my brother didn't really understand or they just wanted the check up front. We didn't really do it and then the Millennium tour came and it showed how powerful it was. Like you said, it was the second highest grossing tour of the year which is unbelievable.
YouKnowIGotSoul: Talk about the upcoming Pretty Ricky reunion and album
With us it's about making sure that we come out the right way. We're making sure the sound is right and we aren't getting lost, we're giving a quality product. Everything we always did when we released music, we felt like if it wasn't a single we didn't even want to create it. We wouldn't even follow through with a song if we didn't feel like it was single material. We're just taking our time with it and as soon as it releases, the fans are definitely going to love it and I promise you that. The motivation for the reunion is back to business. We went to Justin Timberlake's tour and he's making 1.5 million dollar every date. Every time he hits the stage he makes 1.5 million dollars. I know we're not there yet and I know we can be where he is, so until I get there I know I'm basically sacrificing until it's that time because I know it's coming. I know it's going to get bigger because we should be on tour every year. I believe that so I know we have the music, the fans and the business smarts to be a Live Nation. I know we could be that and I understand that. So as a business man, I sacrifice up front and I'm going to make it back on the back end.
YouKnowIGotSoul: Talk about working with Static Major
The best Static Major story is when we first met him. When we first met Static, we were cocky as hell. We wrote all of our hits and the label was trying to pair us up with a songwriter. They gave us a songwriter that wrote all of Trey Songz stuff and we weren't feeling it because we didn't want any songwriters. Then the label introduced us to Ne-Yo and we were like "We'd rather write our own stuff". Then they put us in there with Static Major and he was a hood guy with a big Kentucky chain. We just wanted to make our own songs, so the label was like "You just need to try it out and see how you feel about it". We were like "We're good, we don't want any writers and we don't care what songs he wrote". We ended up leaving, but afterwards we started talking and we started making some bangers. We gave it a chance and we clicked so hard. We had "Your Body", "Juicy" and "on The Hotline". When we played us the production for "On The Hotline", we were already finished with the second album. Static came in and was like "Let me play something for you" and he played the beat and we listened to it for three hours. We were just bopping our heads and we were going crazy. So we listened to it for three hours and then we ended up creating "on The Hotline". That was the last song on the album and we were like "We're going to make this the single!" because the single was "Love Like Honey" before that. Then once "On The Hotline" got created that night, we ended up making that the single. Then when he played the beat for "Juicy", the beat came on for six seconds and he was like "I got something!". He started singing the chorus and I was like "That's it!". Static was the man and he was definitely a jewel for sure.