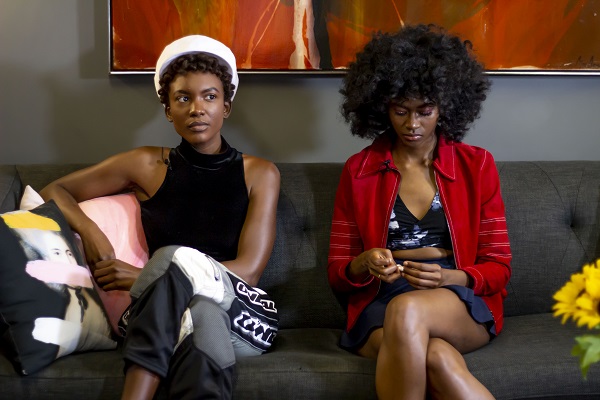 St. Beauty is a duo made up of Alex Belle and Isis Valentino, signed under Janelle Monae. The two Atlanta natives met as teens in a clothing store and have been unstoppable ever since. St. Beauty describes their music as "confetti", a mix of funk, soul, r&b, and a little of trap instrumentation. St. Beauty released their latest EP, Running to the Sun, in January 2018, which can be found on Apple Music, Spotify, and Tidal, along with their other music.
In this episode of Millennials in Music, St. Beauty talks about their inspirations that laid the groundwork for their own music and how they've used those artists as a reference for staying true to their vision and becoming inspirations themselves. Building off of that, they discussed their journey of self discovery and how they channel that into their music to become artists that people can identify with. St. Beauty uses manifestation in their lives to learn the balance of looking into the future and staying in the present. St. Beauty is excited to work on their next project and break the mold with their music. Watch the full interview for more on St. Beauty.
– – – – – – – – – – – – – – – – – – – – –
– – – – – – – – – – – – – – – – – – – – –
Produced by the Neo Elite, Millennials in Music is an interview series geared towards millennial fans of Soul, R&B, and rising thoughtful Hip-Hop artists in order to create a deeper level of connection between creatives and their fans. The purpose of the series is to have a candid dialogue with the next generation of superstars that inspires and elevates their fans.
Subscribe to Neo Elite
Neo Elite on Twitter
Neo Elite on Instagram
Neo Elite on Facebook
https://www.theneoelite.com/
Subscribe to St. Beauty
St. Beauty on Twitter
St. Beauty on Instagram
St. Beauty on Facebook
http://www.stbeautyband.com/