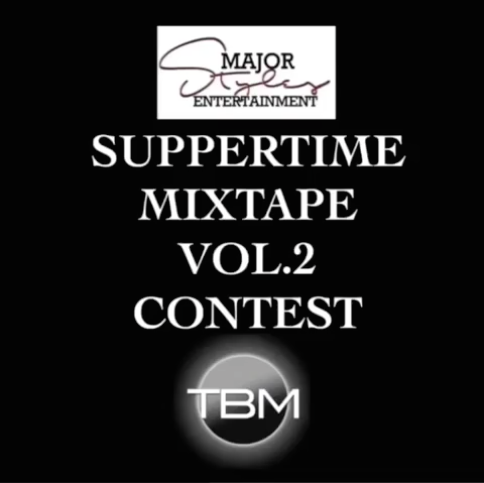 For years now, we've tried to do our part to help keep the legacy of the legendary Static Major alive. Since his untimely passing nearly a decade ago, we've had the opportunity to hear some of the music that was meant for his debut album "Suppertime", but unfortunately the project never got a widespread release.
It's looking like 2017 will be the year we finally get something official, as the "Suppertime Volume 2" mixtape has just been announced. No release date has been announced, but it's certainly coming at some point during the year, and we'll all be waiting with open arms.
In addition to the mixtape, his team has launched a cover song contest to give fans the opportunity to be a part of the release, and even have the chance to record one of his unreleased songs. All of the details are below. We hope to see a great turnout for this. Static Major has penned so many hits from everyone from Aaliyah, to Ginuwine, to Pretty Ricky to Lil' Wayne and beyond, so you'll have a lot to choose from. Good luck!
"What's up #TeamStaticMajor? As some of you may know Suppertime Vol 2 is dropping THIS YEAR and we want y'all to be apart of it so #MajorStylesEnt is announcing the #SuppertimeVol2Contest!!! We want you to cover your favorite track penned by Static Major! The winner wins a slot on the mixtape and a potential opportunity to record one of Static's original. Deadline for the contest is May 5th! So submit your covers to Suppertimevol2contest@gmail.com and post your snippet using the hashtag #SuppertimeVol2Contest so we can share it on here! So do it big and most importantly do it MAJOR!