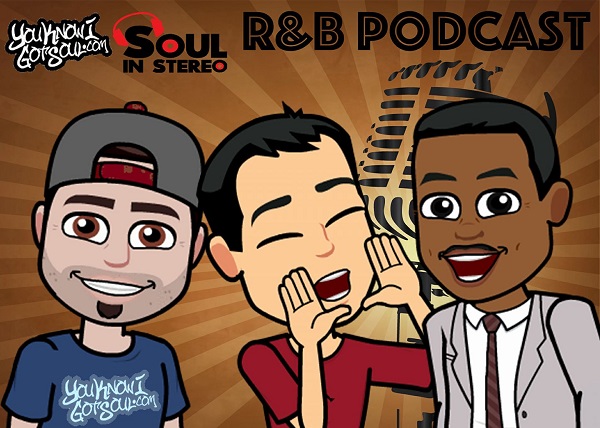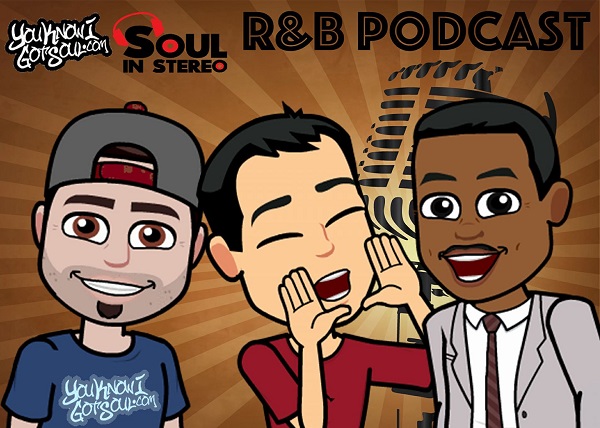 Follow our podcast on Soundcloud: https://soundcloud.com/youknowigotsoul/sets/youknowigotsoul-podcasts
Follow our podcast on iTunes: https://itunes.apple.com/ca/podcast/youknowigotsoul-podcast/id998813013
Follow our podcast on Google Play: https://play.google.com/music/listen?u=0#/ps/Imoe7gt6vd4v6iuf4yq5fyhy3e4
Follow our podcast on YouTube: https://www.youtube.com/playlist?list=PLVyB7WCEUIPl_CYZFTwiNLHqtCHaK2GcK
1:45: Rank all the members of New Edition
5:00: Jodeci's Mr. Dalvin releases a new single
6:52: Fake Jamaican accent in Urban music
9:46: Is Bryson Tiller R&B?
15:15: 112's new single "Dangerous Games"
17:47: LUke James' new single "Drip"
24:42: Keyshia Cole's new single "Incapable"
26:20: Miguel's new song "Sky Walker"
35:00: Brian McKnight's new album "Genesis"
38:35: The buzz around new R&B artist Daniel Caesar
43:30: Responding to our interview with Tank
53:20: R&B Hall Of Fame nominations: Jill Scott and 112
I can't believe it's already been 3 weeks but we're back with a podcast. There's so much to talk about this week as there have been a lot of releases in the time we've been away including Jazmine Sullivan, 112, Luke James, Keyshia Cole and Miguel. We look at each of these songs and give our feedback. Along with that, we talk about Brian McKnight's new album "Genesis" which was released very quietly. We also talk about the releases of Daniel Caesar's new album as well as Elijah Blake's "Audiology" project.
We also spend some time talking about the comments that Ledisi made about Urban AC. She said that the genre is getting a little boring and needs some excitement to it. We look at the different trends that are going on in Urban music such as the Jamaican influences as well as the trap productions and try to figure out where R&B can go from here. We also analyze our interview that we did with Tank last week and talk about where his career is headed as he releases his upcoming album "Savage". The songs we've heard so far as very trap influenced, so we talk about whether we'll ever see real R&B Tank again.
For this week's hall of fame discussion, we nominate Jill Scott and 112. Both have very strong credentials, but will they get into the hall of fame?