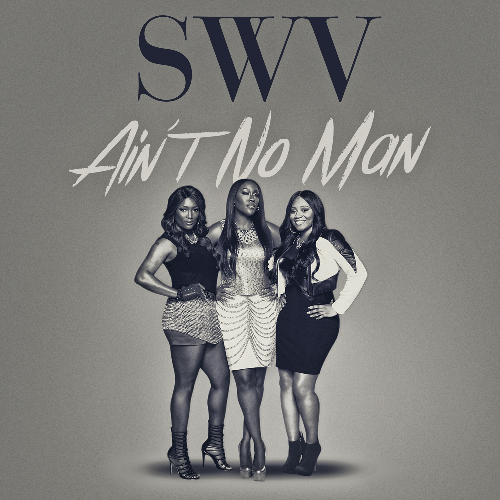 SWV (Sisters Wtih Voices), one of the top selling girl groups of all time, releases a new single today. "Ain't No Man" (Mass Appeal Entertainment/eOne Music), is a sultry ballad that showcases the group's incredible vocal skills. SWV will also release a full-length album on October 30, 2015. 
SWV – Coko, Lelee and Taj – released its debut album It's About Time in 1992. The album went multi-platinum and spawned a string of top ten R&B hits including "I'm So Into You," "Right Here," "Downtown," "Weak" and "You're Always On My Mind." The group's sophomore effort, New Beginning, went double platinum, while the trio's third album, Release Some Tension went platinum. The group split up in 1998, but regrouped in 2005, releasing a new album in 2012. The well-received I Missed Us featured the GRAMMY-nominated single "If You Only Knew," and the Top 10 Urban AC hit "Co-Sign."  After the success of I Missed Us, SWV was also nominated for a 2012 Soul Train Award for Best Indepdent R&B Soul Artist or Group.
SWV has sold over 20 million records since the group's inception.  The trio has also starred in two seasons of the eOne-produced, WEtv hit reality series SWV Reunited. 
Further details about SWV's forthcoming album will be announced shortly.