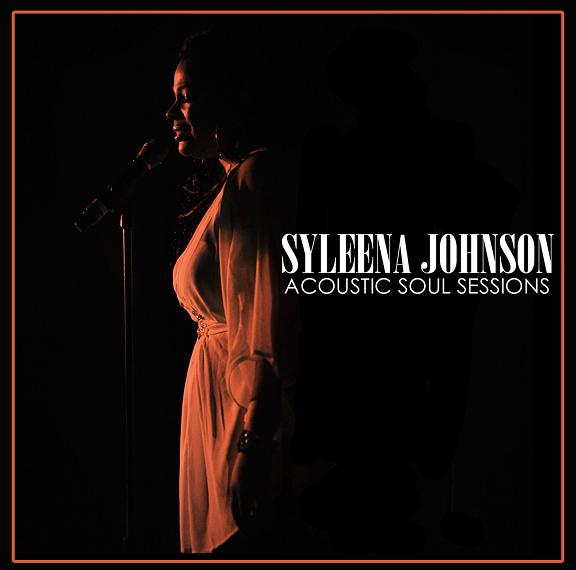 Grammy Nominated R&B DIVA
Syleena Johnson
Keeps It Hot with New Live Digitally Released CD ACOUSTIC SOUL SESSIONS (Shanachie Entertainment) Out 9/25/12
& Continued Role in Ground-Breaking New TV One Hit Series R&B DIVA'S
In September 2011 Syleena Johnson delighted fans and critic's alike with the release of her fifth album and Shanachie Entertainment debut Chapter V: Underrated. The Grammy-nominated R&B songbird and composer is back with Acoustic Soul Sessions, a digital LIVE mini-CD on Shanachie Entertainment to be released 9/25/12 (cover is attached). The album showcases an acoustic performance of Chapter V: Underrated that Syleena Johnson presented before an intimate in studio audience and fans worldwide via StageIt.com. Her undeniable, soulful and honey-toned vocals are beautifully captured in Chicago's CRC Recording Studios. Syleena breathes new life into music with Acoustic Soul Sessions, creating a rich organic sound with two acoustic guitarists, one percussionist, three background vocalists (LakeShore), singer Malone and a special guest appearance by Tweet. Syleena Johnson's dynamic performance throughout proves why she is among the best in the game. Featured songs include "A Boss," "Angry Girl," "Like Thorns," "Little Things," "Stone Wall," The Rolling Stones' "Wild Horses" as a bonus and "I Cut My Hair," an introduction to Chapter 6 which has yet to be completed. You can catch Syleena Johnson every Monday Night at 10/9C on TV One's New hit series R&B which also features Faith Evans, Nicci Gilbert, Keke Wyatt and Monifah Carter.