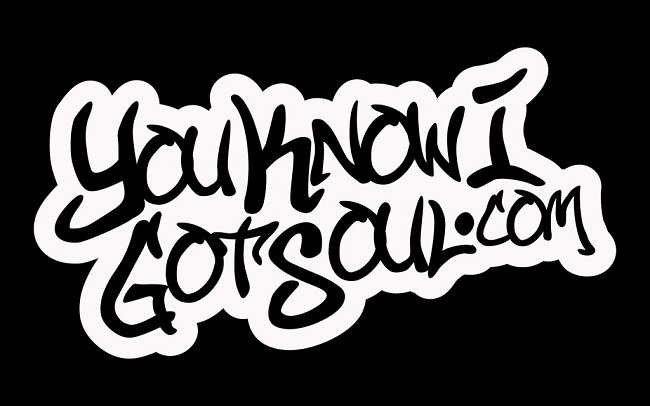 Follow our podcast on Soundcloud: https://soundcloud.com/youknowigotsoul/sets/youknowigotsoul-podcasts
Follow our podcast on iTunes: https://itunes.apple.com/ca/podcast/youknowigotsoul-podcast/id998813013
Follow our podcast on Google Play: https://play.google.com/music/listen?u=0#/ps/Imoe7gt6vd4v6iuf4yq5fyhy3e4
Follow our podcast on YouTube: https://www.youtube.com/playlist?list=PLVyB7WCEUIPl_CYZFTwiNLHqtCHaK2GcK
2:40: Ashanti vs Tamia on the Fabolous hit "Into You"
6:00: Xscape's return to music
11:15: TLC's upcoming album
16:35: R&B Trivia
19:44: Discussing Billboard's article about Chris Brown
22:30: Gaetano shares experience at "The Making Of The Band"
29:11: Story about meetings with label executives
41:25: Food discussion
The podcast team is back to bring you another episode about R&B! This week we are joined by our good friend and emerging artist Gaetano. Most recently he got a placement on the Fat Joe and Remy Ma album "Plata O Plomo" so it was the perfect time to bring him back to our podcast.
We start off the podcast debating whether the Ashanti version of Fabolous' 2003 hit "Into You" was better than Tamia's. Afterwards we discuss the challenges that an artist from the 2000's would have if they were to release music in today's music industry. Then we talk about the breaking news about the return of the R&B group Xscape. The group which consists of Kandi, Tiny, Tamika and LaTocha will be making new music in the near future, so we discussed the importance of them as a group and whether they needed their mentor Jermaine Dupri in order for this comeback to be successful.
We also talk about the upcoming TLC album. The group put together a kickstarter more than two years ago and raised more than $400,000 to create a new album, but nothing came out of that until now. They've announced they will be releasing an album sometime this summer. As usual, we ask Edd about his thoughts about Chris Brown's recent problems. Billboard put together an article recently discussing his alleged drug issues, so we weigh in on everything.
Lastly, Gaetano shares his experiences in the music industry. If you remember from our last episode, we've had a lot of challenges dealing with unprofessional-ism in the industry and it turns out up and coming artists like Gaetano go through the same thing as well. He discusses what happened at label meetings he was a part of and how it all fell through the crackers.
The food discussion for this week is about cake! We all love cake.